Workstations with Glass Can Transform Your Atlanta, GA, Area Office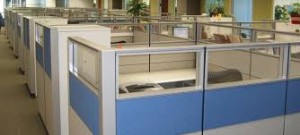 Panel Systems Unlimited has workstations with glass that can enhance the ambience of your office in Atlanta or any nearby city in Georgia while also creating an efficient workspace for your employees. The glass panels allow for more natural light to permeate throughout the room and can make a small area look more open and spacious. Plus, with glass between workstations, communication with co-workers is easier and can encourage more collaborative teamwork.
When you choose workstations from Panel Systems Unlimited, you can count on quality craftsmanship, attractive appearance, and long-lasting performance because not only do we clean and inspect every item in our inventory to make sure it meets our high standards of excellence, we also stock components from some of the top names in the industry. These manufacturers are known for their solid construction and innovative styling. You might choose any of the following brands of workstations with glass for your Atlanta, GA, area office:
Teknion
Haworth
Knoll
Herman Miller
Trendway
Allsteel
And more
And, at Panel Systems Unlimited, we have expert designers who can help you get the most out of your workstations using our CAD technology to plan and preview your layout. You'll be able to ensure everything will look and function as you expect once it is professionally installed by our certified technicians.
To learn more about the workstations with glass we have available for businesses in and around Atlanta, GA, please contact Panel Systems Unlimited today.