At Panel Systems Unlimited, our story is a testament to dedication, evolution, and unwavering commitment to our customers. Since our inception in 1996, we've come a long way, growing from a local supplier of affordable office furniture and panels in Metro Atlanta to a trusted name serving businesses nationwide.
Our Humble Beginnings:
In 1996, we embarked on a mission with a simple goal: to provide clean, budget-friendly office solutions to businesses in the heart of Metro Atlanta. Our founders recognized a need for a reliable source of gently used office furniture and panels, driven by their own challenges in securing quality furnishings for their company at the time.
A Commitment to Quality and Trust: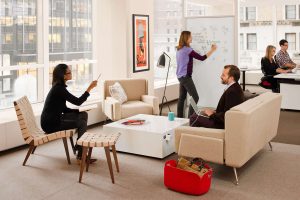 Fueled by a commitment to deliver on our promises, we established Panel Systems Unlimited, Inc. Our core value of "doing what we said we would do" became our guiding principle, and it remains so to this day. Whether you're speaking with our company president or one of our dedicated team members, you'll experience the same level of dedication to quality, service, and professionalism.
Evolving to Serve You Better:
Over the years, our journey has seen us evolve and adapt to the changing needs of our customers. While our roots remain firmly grounded in offering high-quality, budget-conscious preowned office furniture, we've broadened our horizons. Today, we proudly serve a diverse clientele, including high-end clients looking for new, premium furnishings.
Serving Nationwide, Upholding Our Values:
Our growth has not only extended our product offerings but also expanded our service areas. We now serve clients nationwide, delivering quality office solutions to businesses across the country. Yet, regardless of our reach, our commitment to delivering on promises, maintaining professionalism, and providing affordable options remains unwavering.
Join Us on Our Journey:
As we continue our journey, we invite you to be a part of it. Explore our range of affordable office furniture, panels, and systems, and experience firsthand the value, service, and quality that define Panel Systems Unlimited.
Thank you for being a part of our story, and we look forward to being a part of yours.