Previous Projects
Premium Office Furniture Solutions in Atlanta, GA, Southeast & Across the U.S. | Panel Systems Unlimited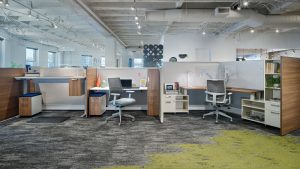 Are you in search of top-tier office furniture solutions for your business, whether it's in Atlanta, Georgia, or anywhere else across the Southeast and the United States? Look no further than Panel Systems Unlimited. We are your premier destination for creating exceptional workspaces that elevate your brand and meet the demands of your growing business.
Our extensive inventory not only includes the finest in used office workstations from industry leaders like Allsteel, Haworth, Herman Miller, Kimball, Knoll, Steelcase, Teknion, and Trendway, but also a curated selection of new, high-quality casegoods, seating, and cubicle parts. This allows you to craft the perfect office environment that reflects your unique style and vision.
At Panel Systems Unlimited, we are committed to excellence. Each piece in our collection undergoes meticulous inspection and refurbishment, ensuring not only functionality but also an exquisite appearance. We stand by the quality of our offerings, which is why we offer a lifetime warranty on all our workstations. With us, you can trust that your investment in modular office furniture will provide long-lasting value.
Expert Design and Installation Services for Your Ideal Workspace
Our commitment to creating inspiring workspaces doesn't end with our products. We offer p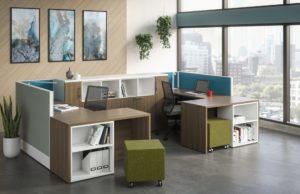 rofessional design and installation services to transform your business environment. Our experienced team, using computer-assisted design (CAD), collaborates with you to design a workspace optimized for productivity and aligned with your company's unique identity.
Our licensed installers will bring your vision to life with precision and care.
Discover the difference Panel Systems Unlimited can make for your business. Contact us today to explore our extensive inventory of new and meticulously refurbished office furniture, and learn how our expert team can assist you in crafting the perfect workspace. We proudly serve businesses in Atlanta, GA, and throughout the Southeastern United States.
By focusing on quality, variety, and the full spectrum of services you offer, this revised content should better resonate with a higher-end audience and showcase your commitment to providing top-tier office furniture solutions.