Closeout Sale Products Available!
Contact Panel Systems Unlimited to purchase one of our closeout sale products. We deliver nationwide!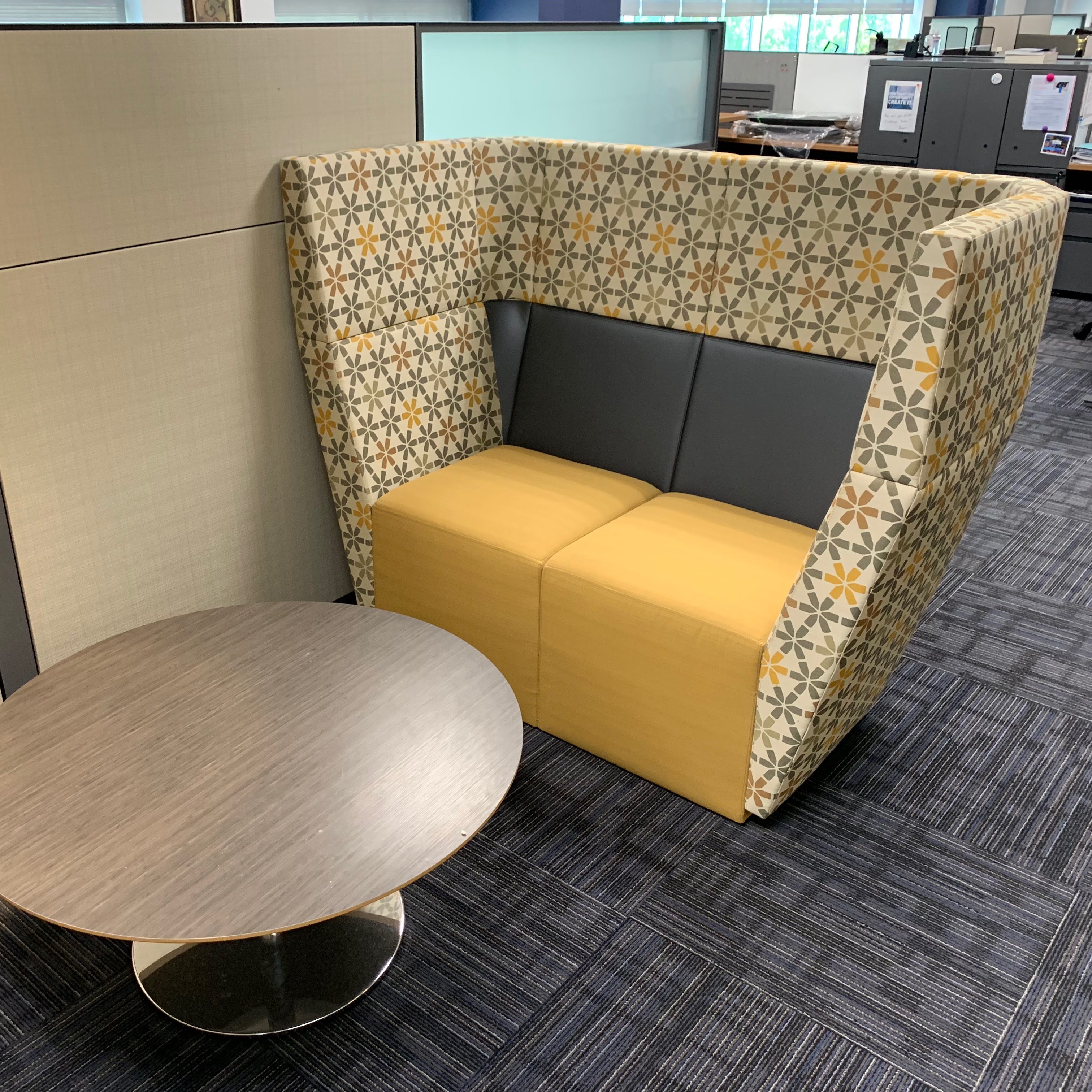 USED David Edwards Loveseat Lounge Set
Price: $2,000
We have a 2 love seats from the Facet by Studio collection with a coffee table.
These are beautiful and in great condition. Also, they List at $8,326 but we are blowing them out for just $1,675!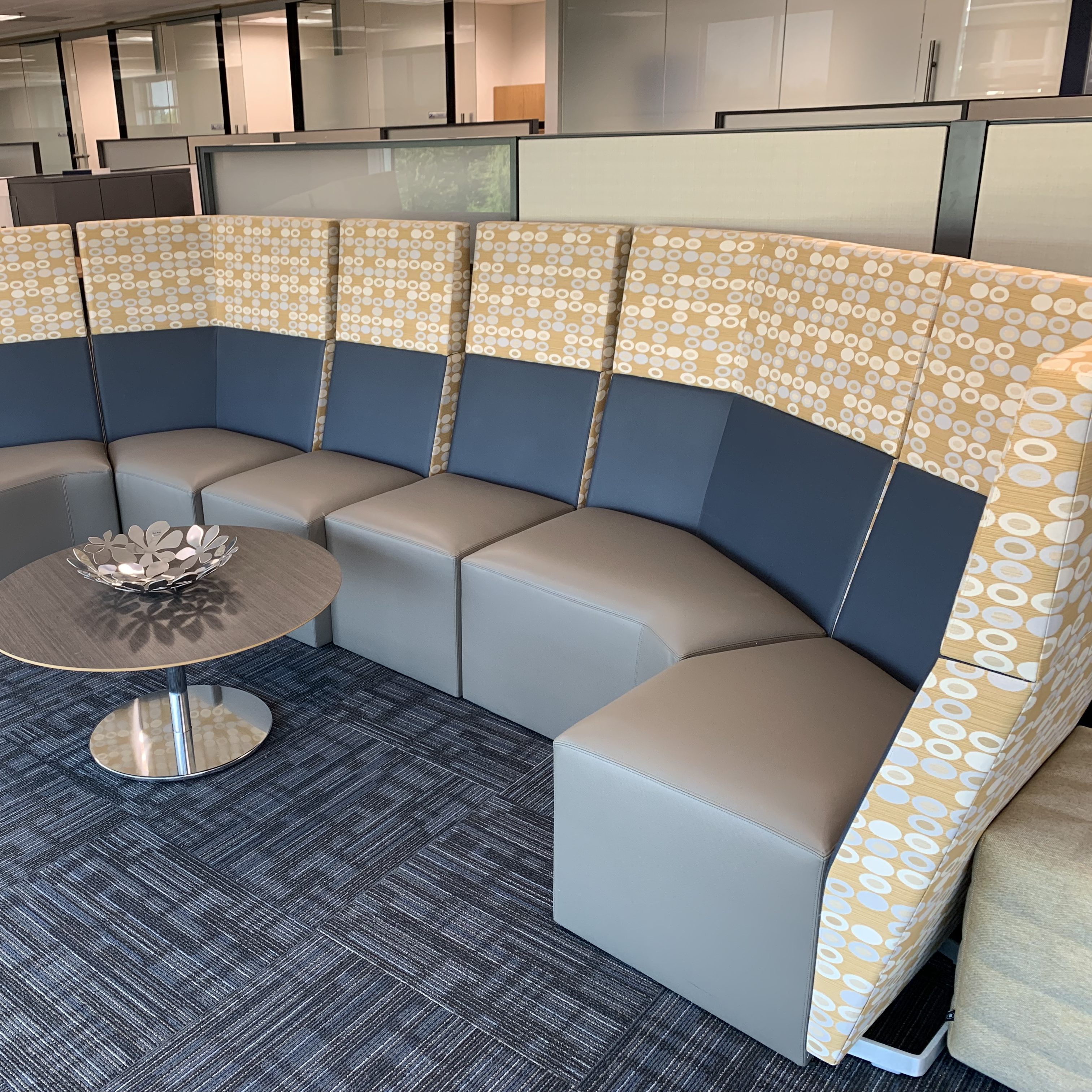 USED David Edwards 6-Piece Lounge Set
Price: $2,500
We have a 6 piece Facet by Studio modular lounge system with coffee table.
This furniture is in VERY good condition and ready to be yours! It has a List price of $12,670… but we are blowing it out for only $2,500!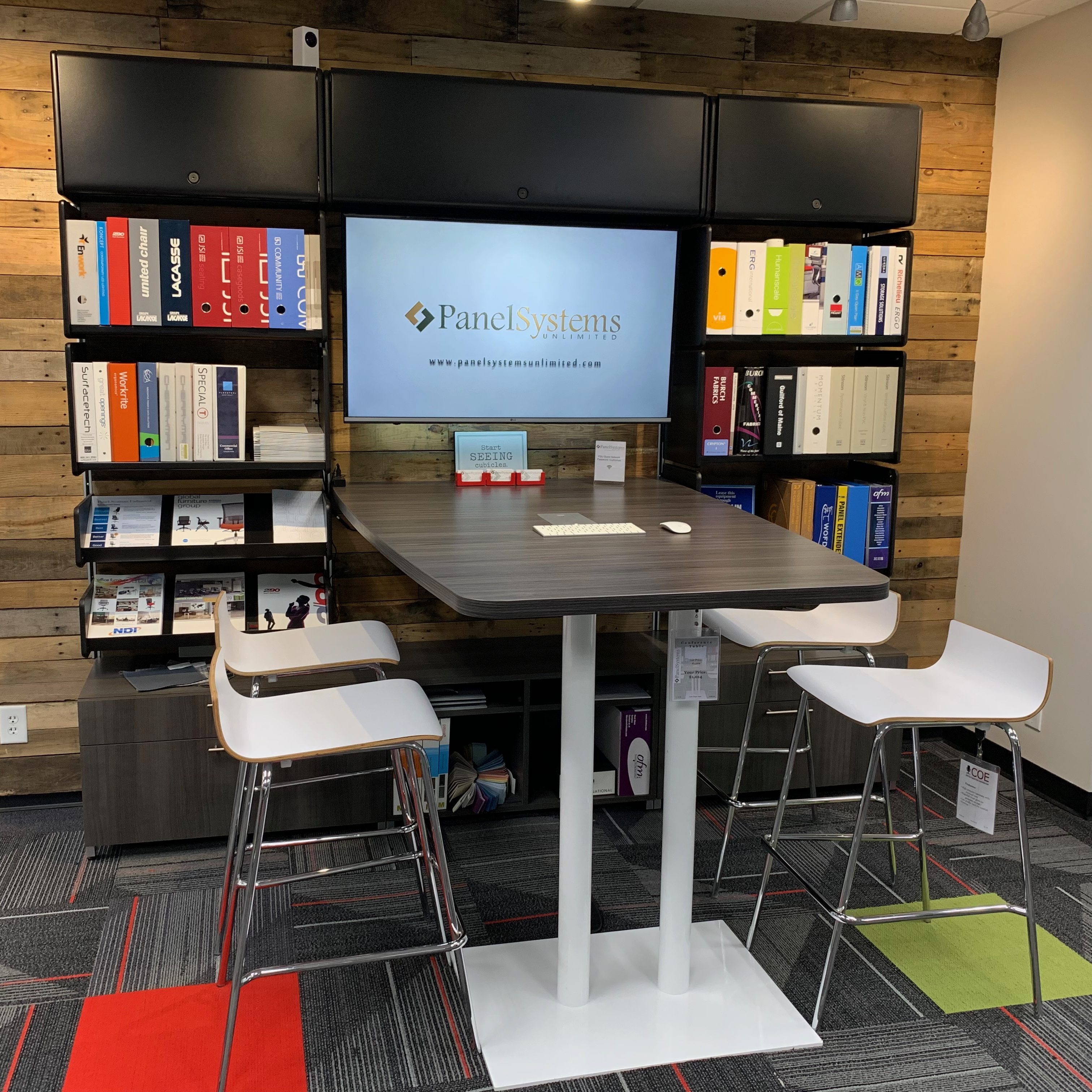 Conference and Display Center
Price: $2,500
We have a beautiful 72″ boat shaped cafe height conference table with shelving and base cabinet storage for a HUGE SAVINGS. This item retails for $4,750 but we are blowing it out for just $2,500!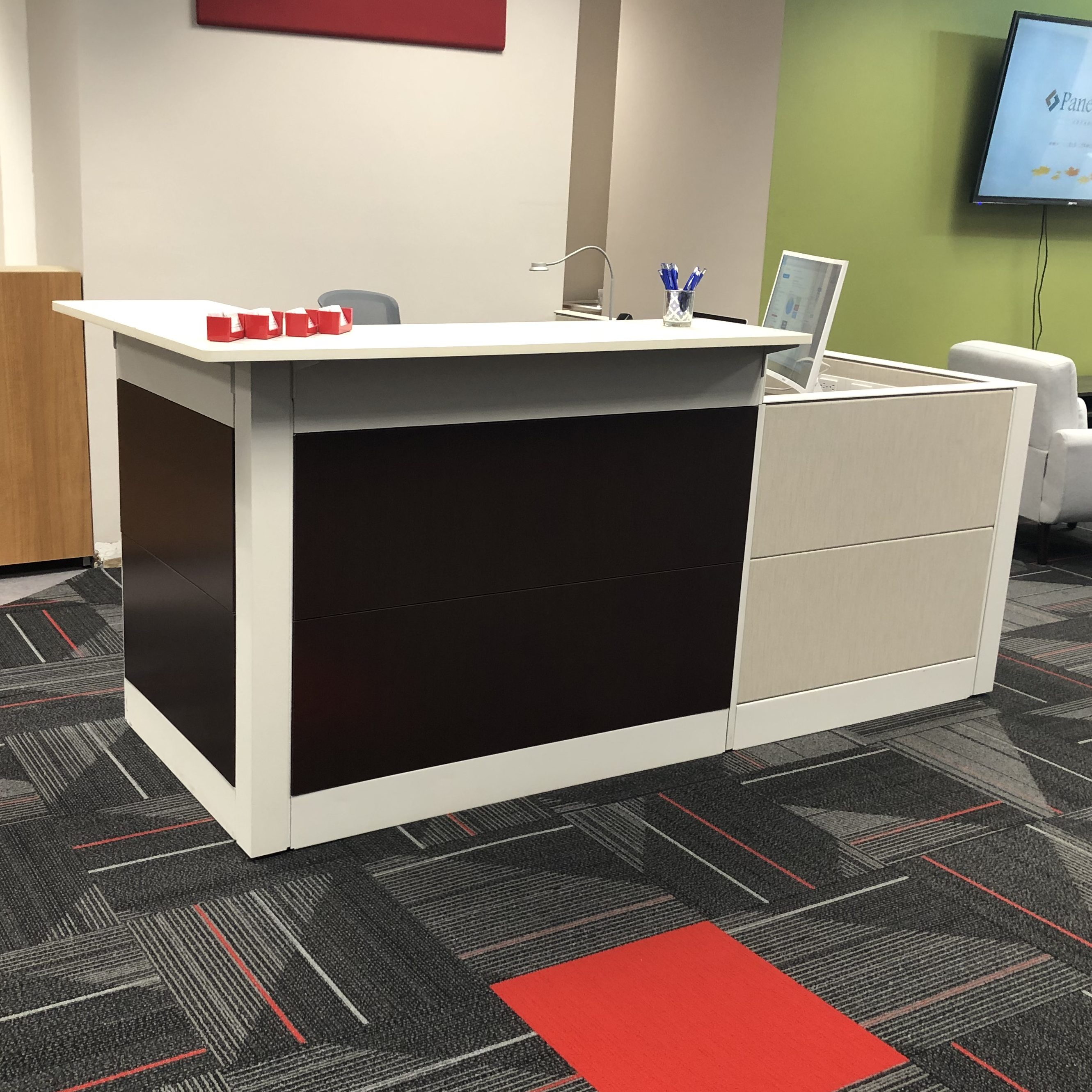 USED Teknion Leverage Reception Desk
Price: $1,099
This is a gorgeous Teknion Leverage series reception desk that is in very nice condition for sale. This pre-owned furniture comes with an L-desk configuration.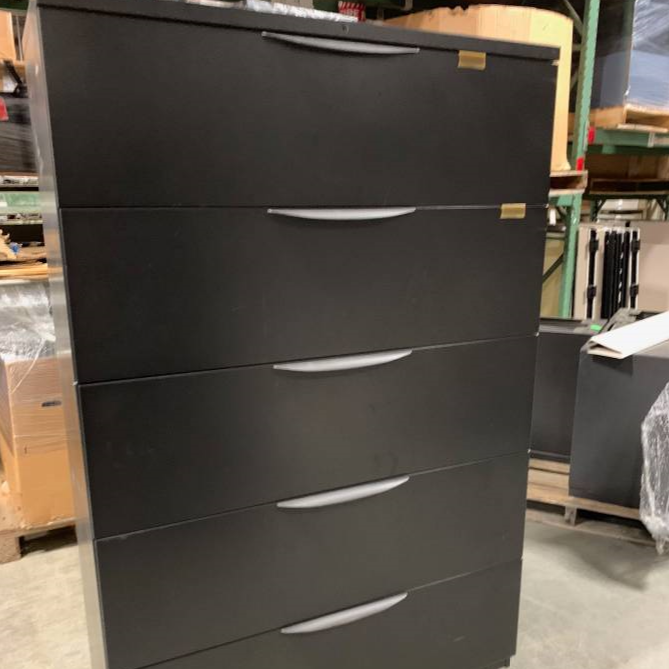 5 Drawer Lateral File
Price: $75 – $150
We have over 80 Steelcase & Haworth Lateral Files in stock, but these won't last long. Vary in cosmetic condition and range from $75 – $150. Mostly in black and graphite finish.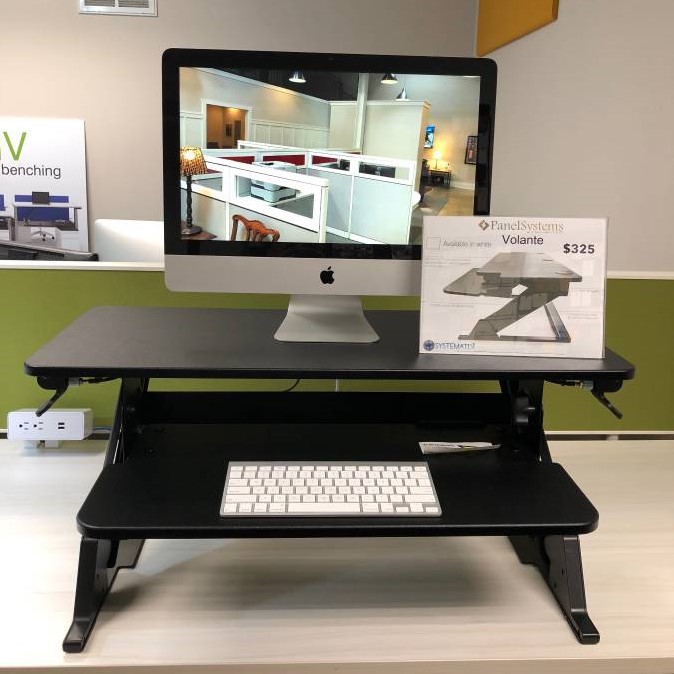 Volante Desktop Sit-Stand Workstation
Price: $225
Volante Desktop Sit-Stand Workstation, was a showroom demo only- brand new! Regular price is $325 but is on sale for only $225! The Volante easily fits on a 24″ deep desk with added room for adjustment.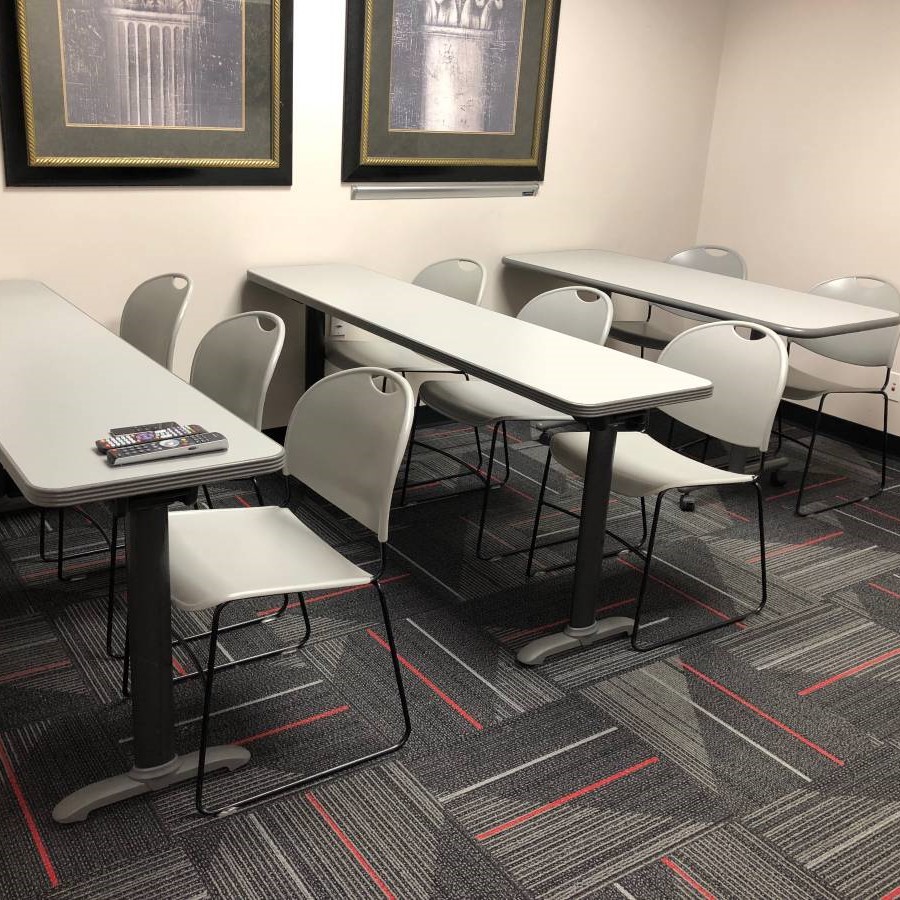 Haworth Training Tables
Price: $75
We have 3 styles of Haworth Training Tables available on super low clearance for $75/each.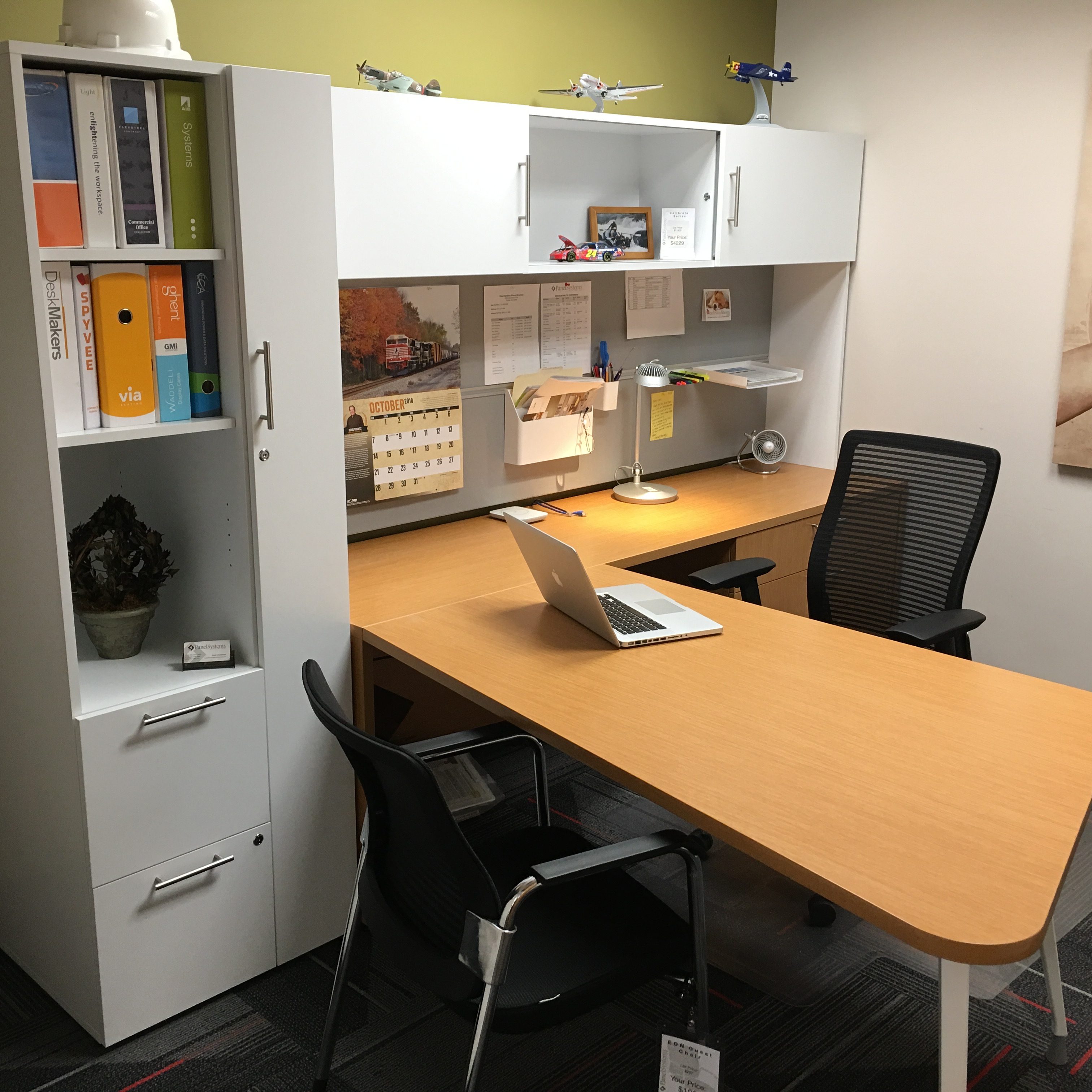 AIS Calibrate Series Desk – Showroom Display
Price: $1,200
We have a gorgeous private office for sale from the AIS Calibrate Series. This laminate series looks very sharp and has only been used as a showroom display here. This office retails for $3,400 but we are putting it on CLEARANCE for just $1,200!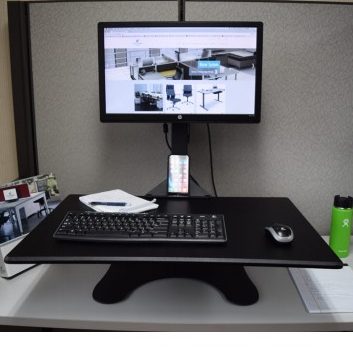 Open Plan Sit to Stand Emerge I
Price: $159
CLOSEOUT SALE on brand new sit to stand. Place this on your desk, attach your monitors and go from sitting at your desk to standing with a push of a button. 4 Programmable height settings. These are brand new in the box sitting in our warehouse.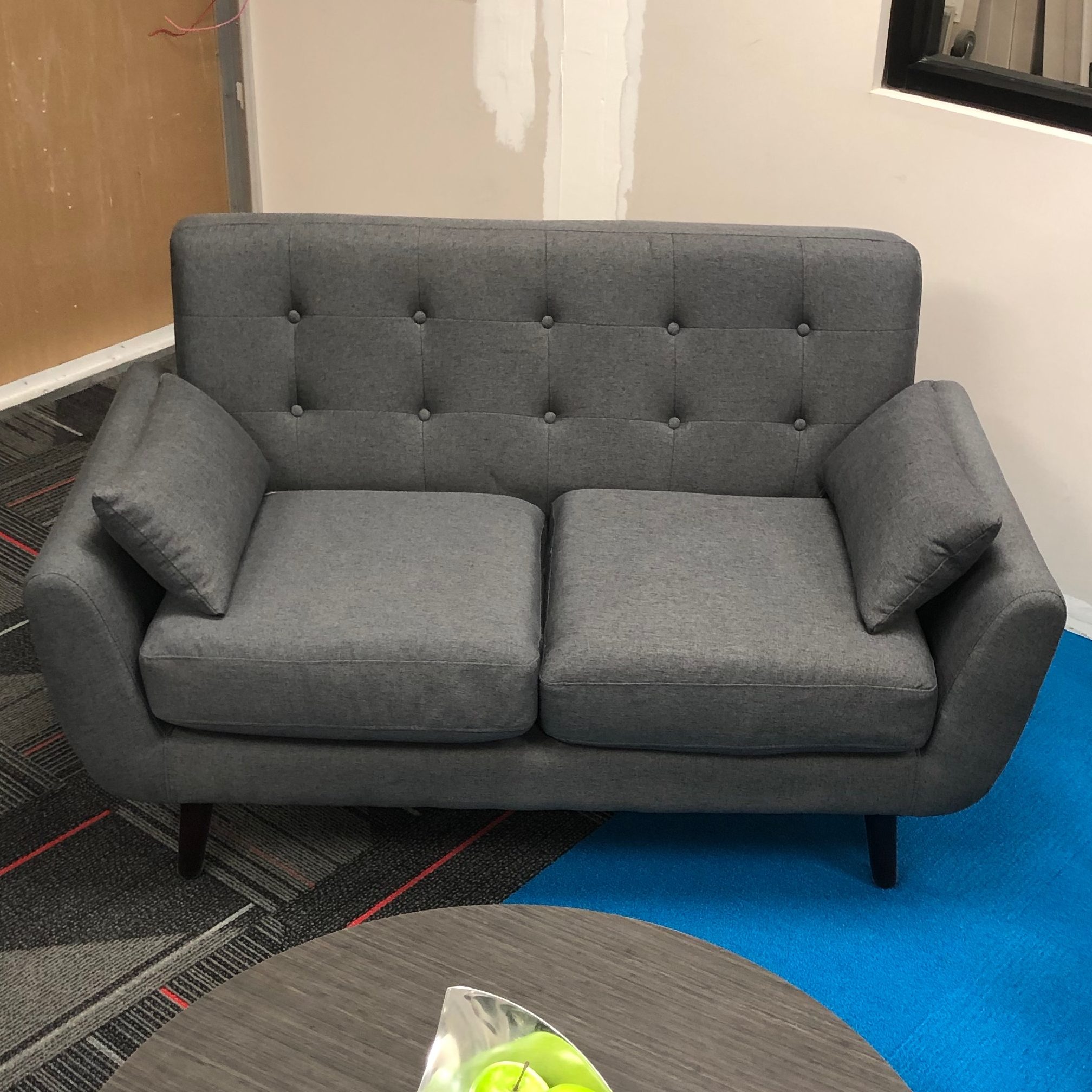 Brand New Mid Century Fabric Love Seat
Price: $430
Brand new, ordered by mistake. Gray fabric upholstered accent loveseat
Couch features a tufted back
6.5″ thick base cushions with pocket springs and foam
Low profile arms and back, Stylish Walnut legs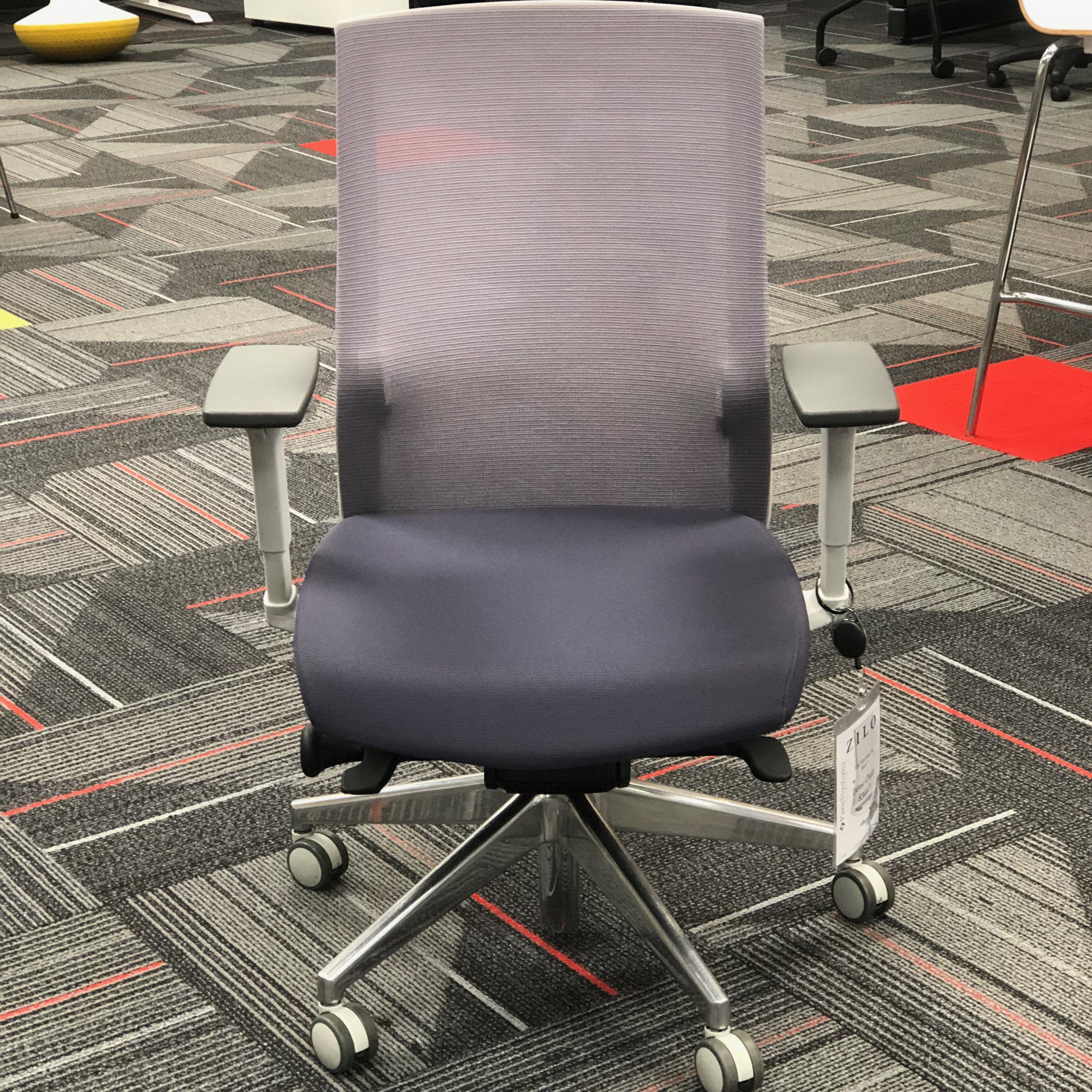 AMQ Zilo Task Chair – Demo Chair from Showroom
Price: $250
Amazing deal on this AMQ Zilo Task chair that has been used only as a demo chair in our showroom. Retail price is $350 but we are blowing this out for just $250!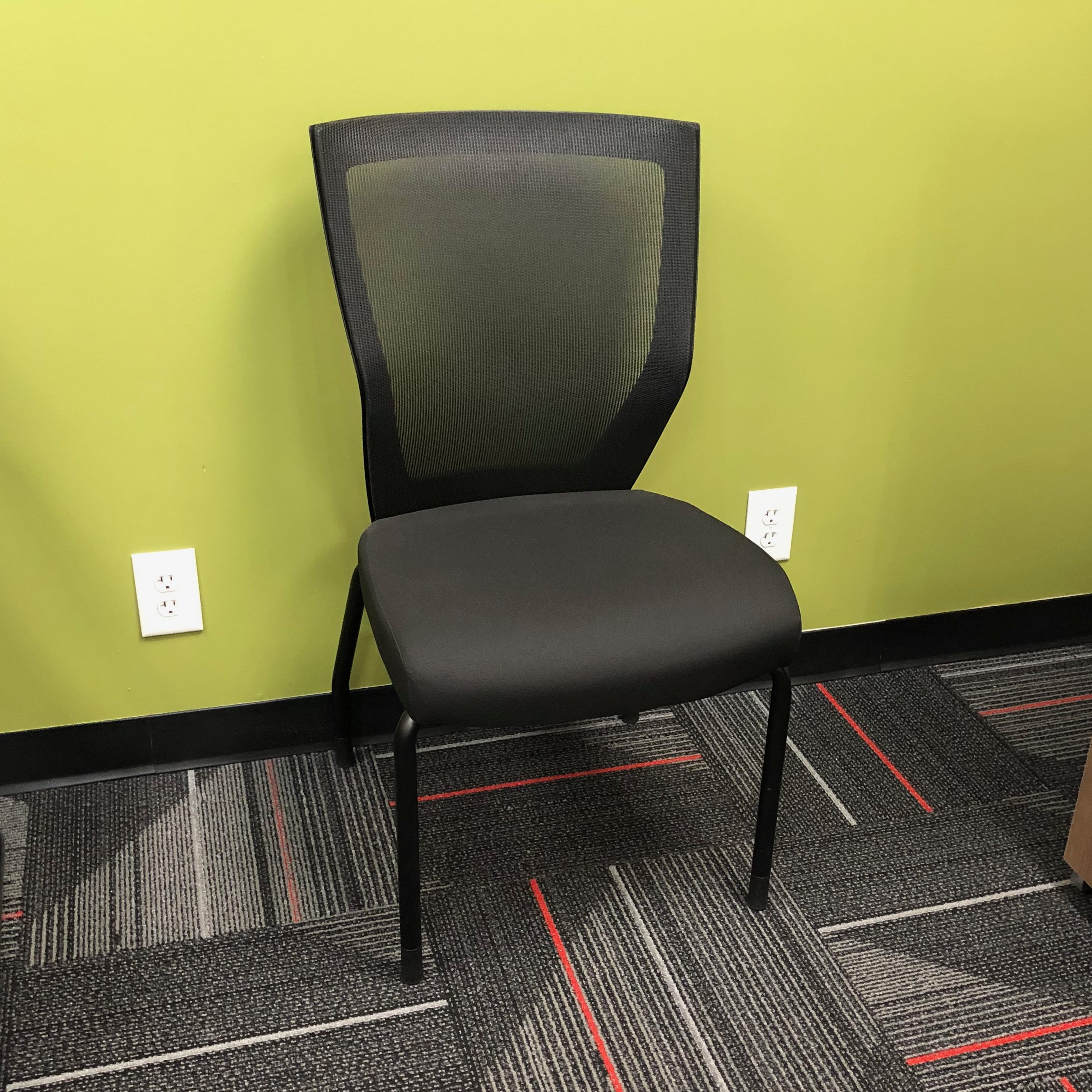 VIA Run Guest Chair – No arms – Showroom Demo
Price: $85
We are having a clearance sale on this sleek black VIA Seating Run guest chair…This chair has a list price from the manufacture starting at $450 and normally sells for about $275.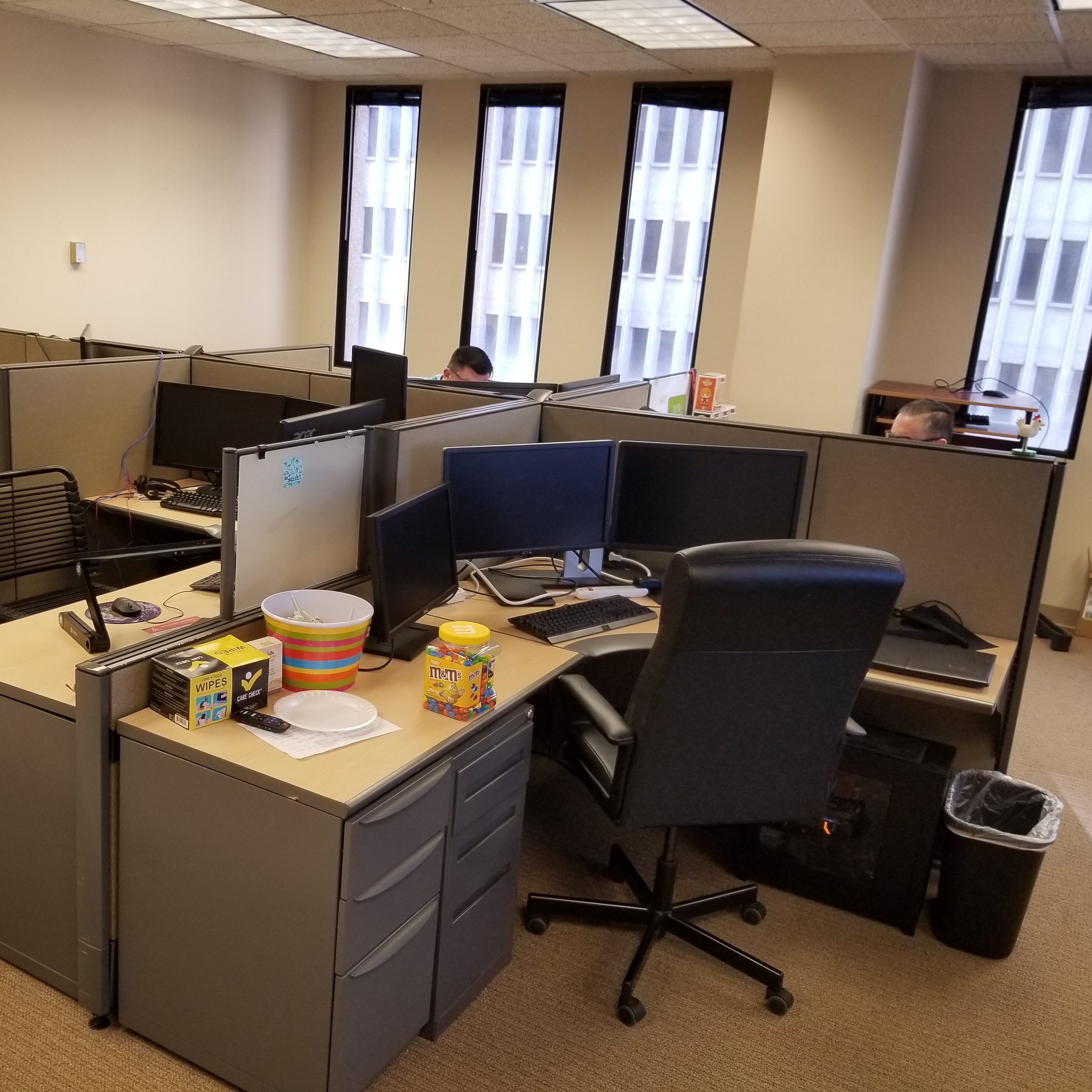 Used Haworth Premise Enhanced Cubicles
Price: $1200
We are having a huge clearance sale on a 6 pack of these Haworth Premise Enhanced cubicles. You won't find another cubicle sale like this for 6 stations at $1,200! Our used inventory ranges from $700-$1,300 per station so don't miss out on this opportunity.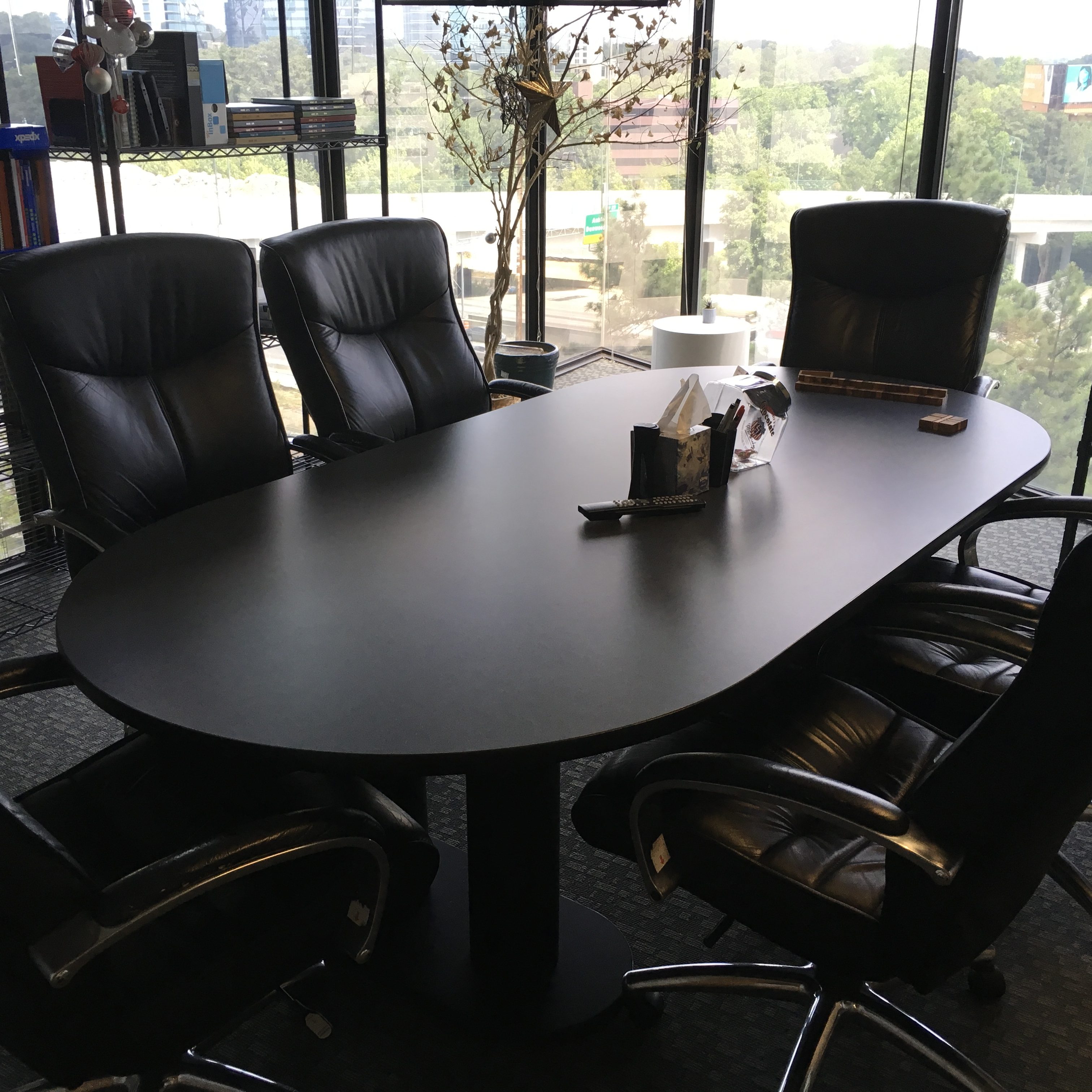 Racetrack Conference Table 8′ – Used
Price: $100
Used dark espresso finish racetrack style conference table for sale. Major scratches and dents but would be a great back of the office table. 8′ x 4′ HUGE table.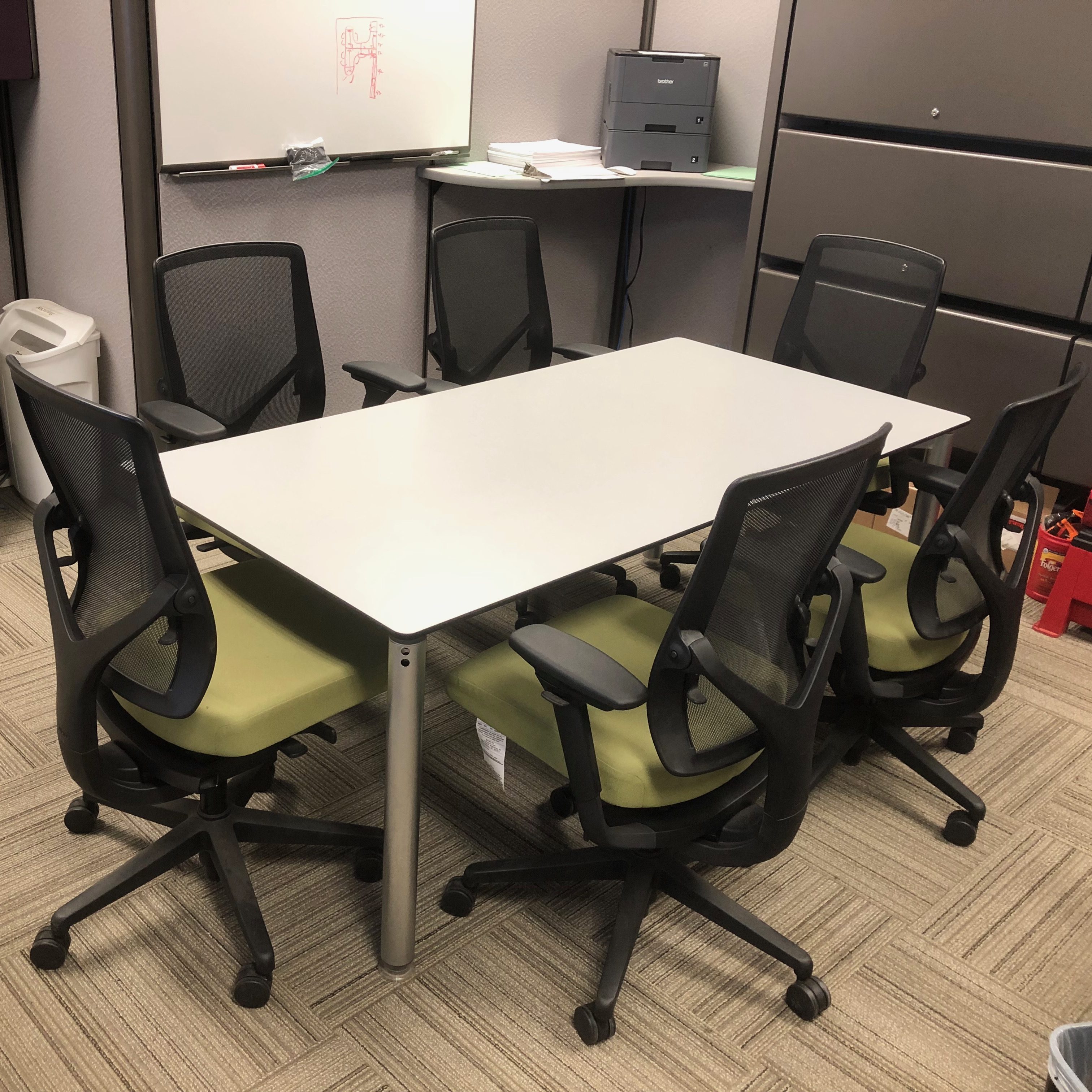 USED 6 Person Conference Table and Chairs
Price: $600
Clearance sale on this 6 person conference table complete with Allsteel chairs. One chair is without arms, but other 5 have them. This furniture is in very good condition and priced to move.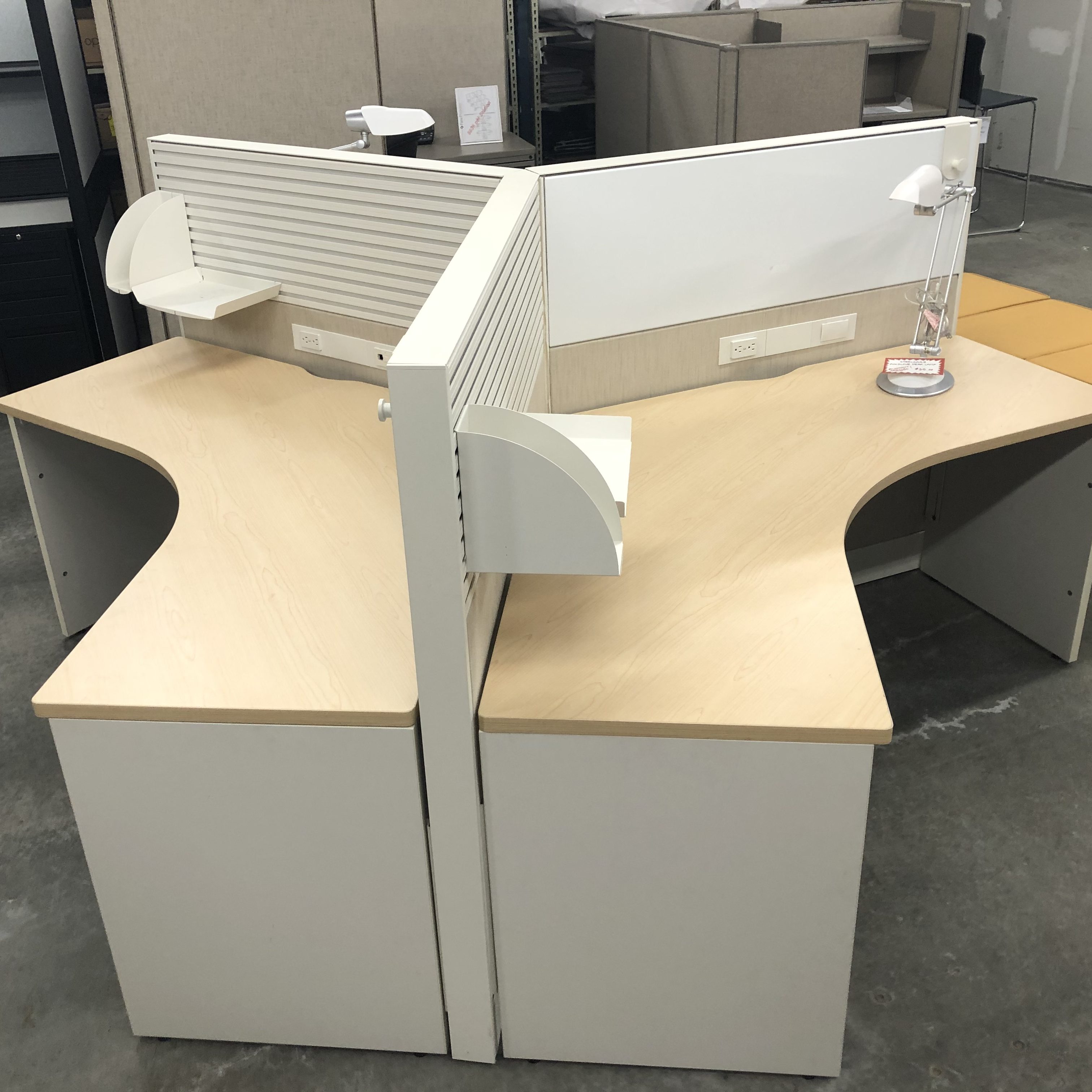 3 USED Teknion Leverage 120º stations
Price: $1,497
Beautiful 3 pack of 120º Teknion Leverage stations for a screaming deal. This breaks down to less than $500 per station which you won't find a deal like this.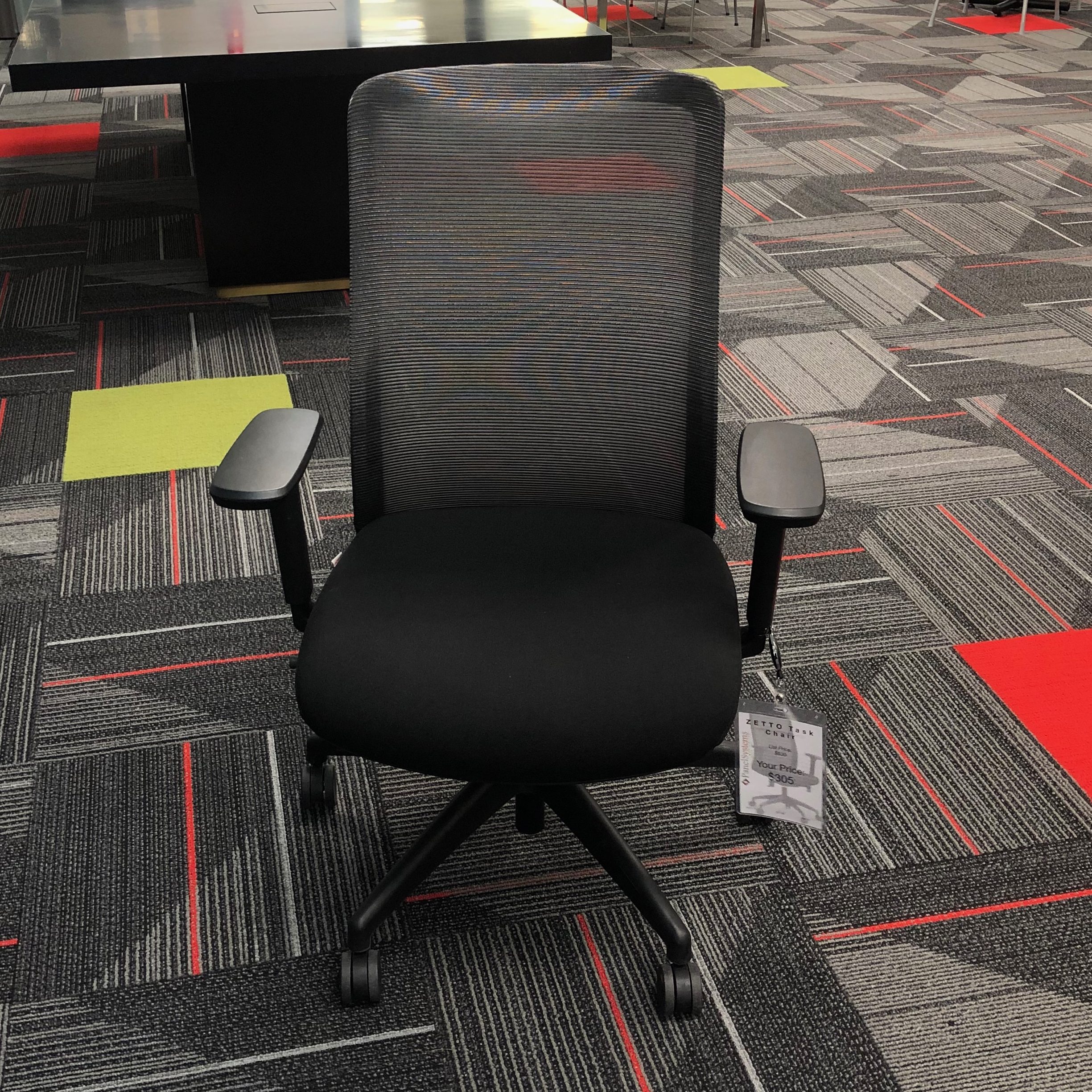 Cherryman ZETTO Task Chair
Price: $199
Check out this beautiful and very comfortable ergonomic office chair we have on sale here in our showroom. This Cherryman ZETTO chair retails for $305 but we are having a huge sale for just $199!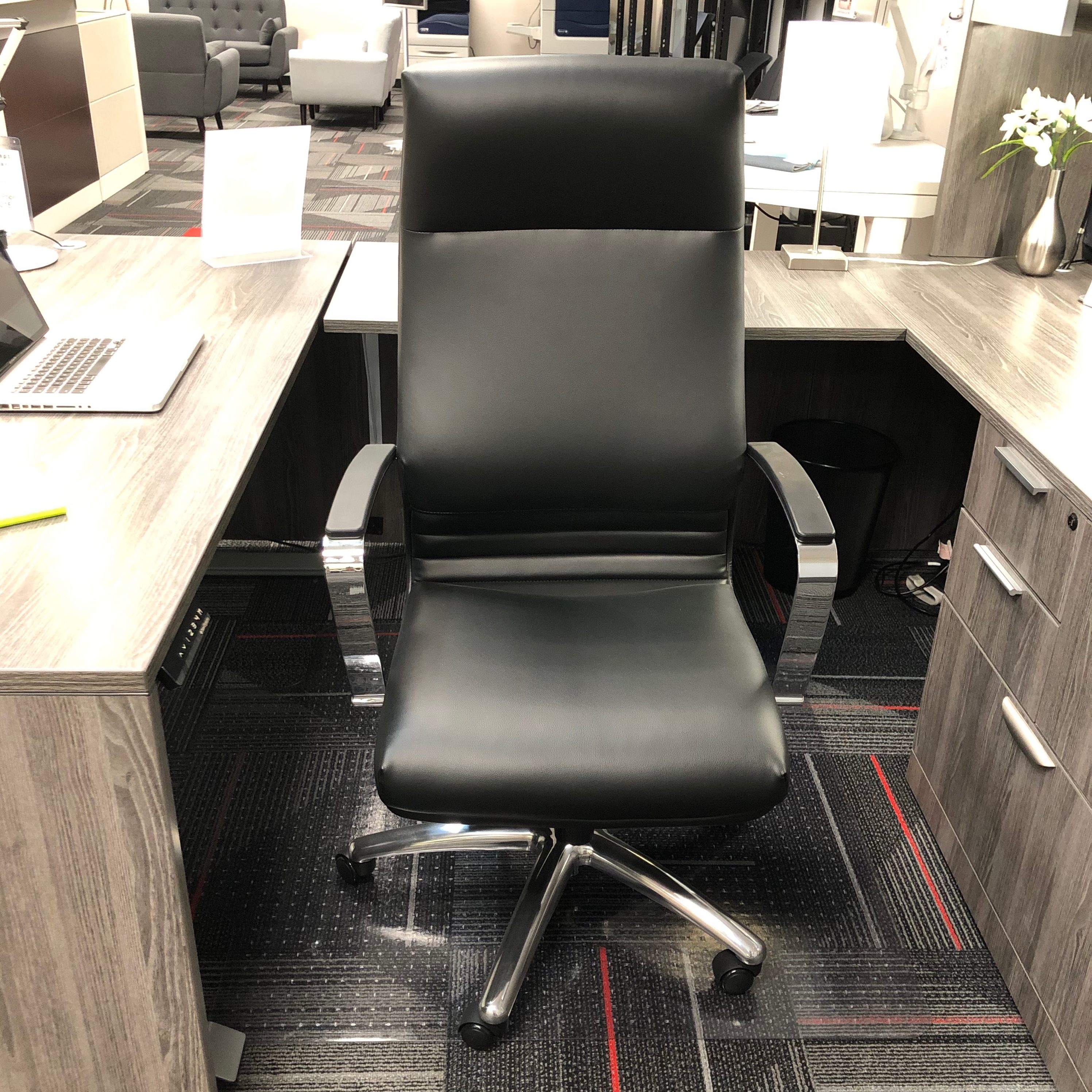 High Back Executive Chair
Price: $99
We have 2 of these left on our showroom floor so don't miss out! These are brand new Open Plan Harmony 822 Faux Leather chairs and have only been used a demos.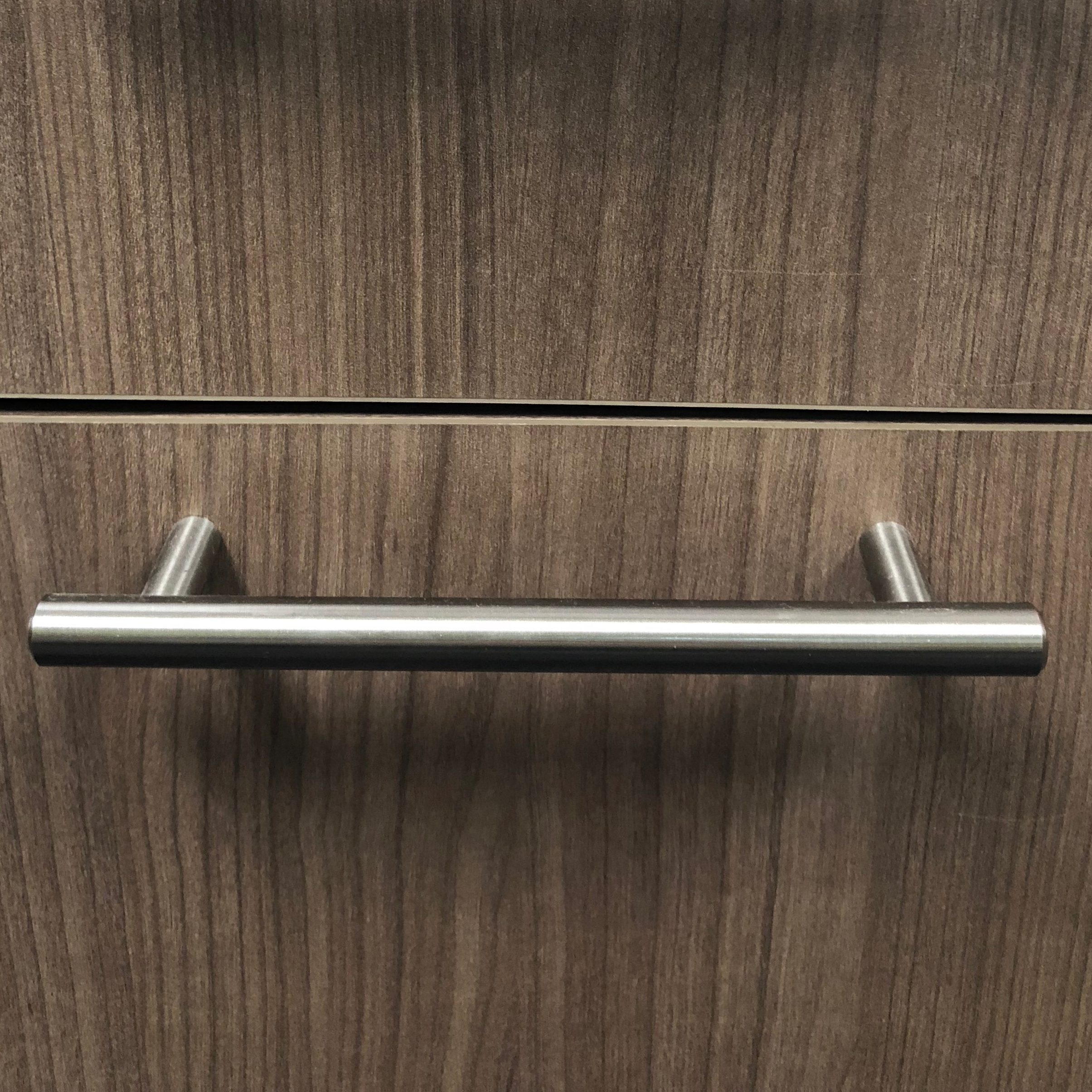 Cabinet Pulls
Price: $2
Beautiful drawer pulls in silver finish. Never been used. List price of $18. Perfect for all storage drawer needs from kitchen, bathroom, office, etc. We have a quantity of 65 and selling for $2/each. If you buy all 65 pulls, sales price of $100!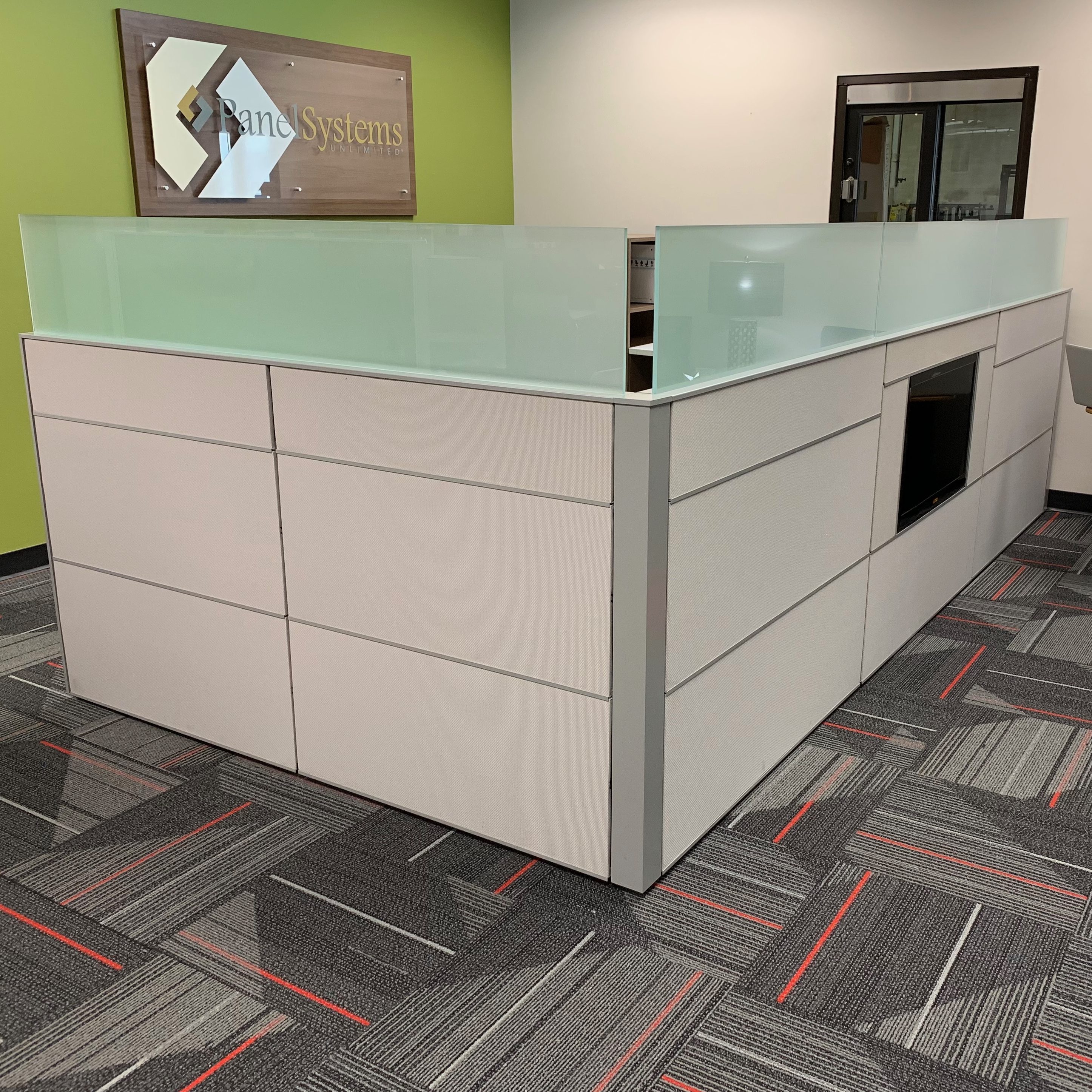 AIS Matrix Cubicle – Tile & Frame
Price: $1900
6′ x 12′ x 52″ Tall. Sleek and modern design. Can easily fit 2 people inside the cubicle. All furniture in the picture included in price. (With TV add $100) NOT included in this price: Sit-stand base, computers, monitors, monitor arms, phone, printer, chairs. This product has a List price of $19,000, Retail price of $7,000 but we are BLOWING it out for only $1,900.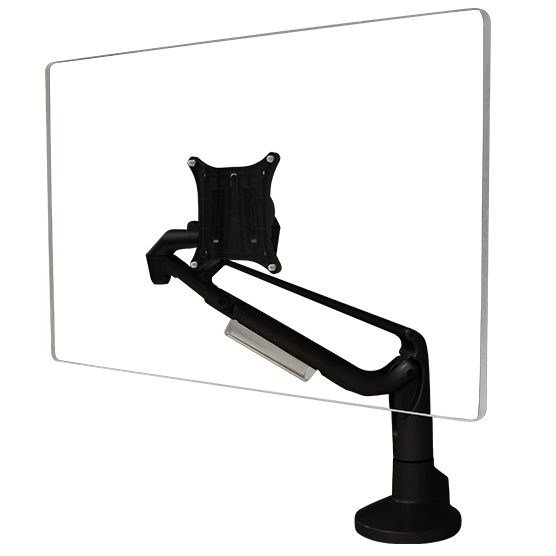 Gas Powered Single Monitor Arm
Price: $115
This Easy Adjust single monitor arm can be adjusted with just the touch of a finger thanks to the gas spring lift! This product normally sells for $150.00, but we are having a clearance sale on these last 2 black arms in stock for $115.00 each brand new in the box.