Closeout Sale Products Available!
Contact Panel Systems Unlimited to purchase one of our closeout sale products. We deliver nationwide!
48″ Round Table
Price: $150
Perfect for your company breakroom. $149/table. Only 2 in stock, these are very versatile and we have 8 chairs that can be sold with the tables for $25 each.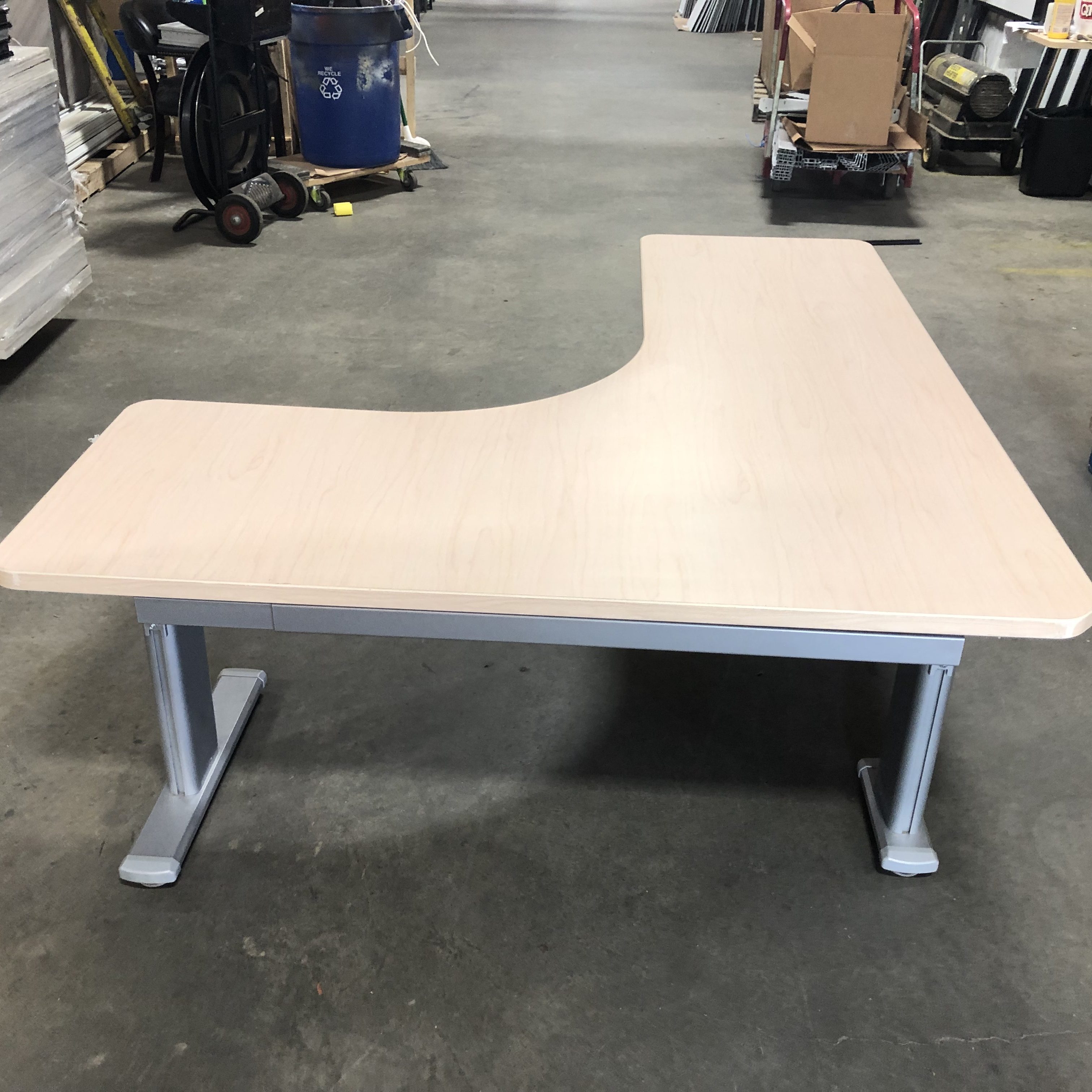 USED Steelcase Maple Height Adjustable Work Surface
Price: $175
We have 6 left in our warehouse of these Used maple laminate work surfaces that can adjust down to 22″H and adjust up to 34″H by a hand crank.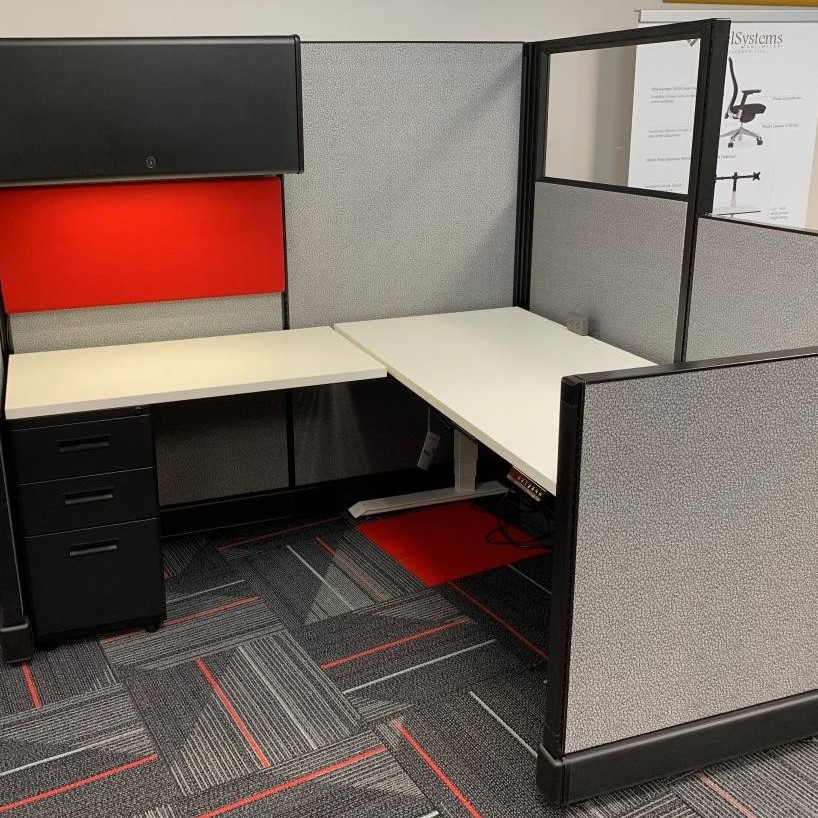 Herman Miller Cubicle
Price: $550
This is remanufactured furniture that has been cleaned up and restored to look brand new. This cube stands 67″ tall and is 5′ x 6′ in size. Electrical sit-stand base can be included for an extra $500, total of $1,050 for cubicle and sit-stand base.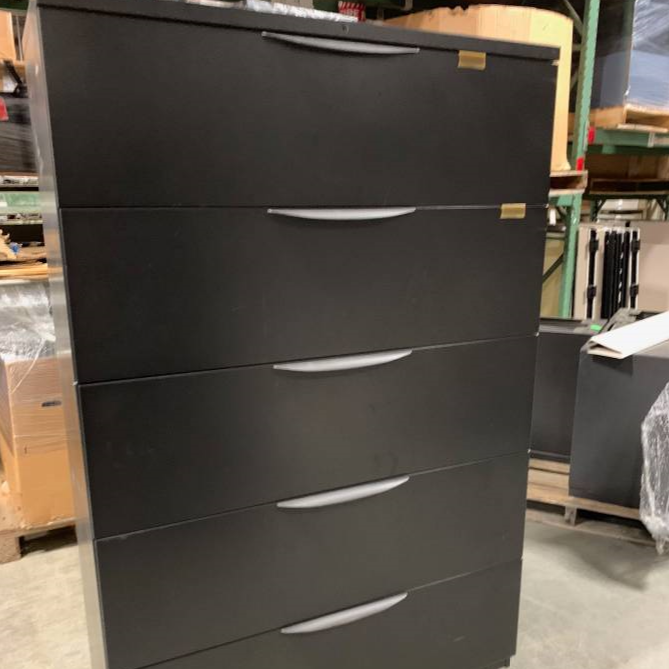 5 Drawer Lateral File
Price: $75 – $150
We have over 80 Steelcase & Haworth Lateral Files in stock, but these won't last long. Vary in cosmetic condition and range from $75 – $150. Mostly in black and graphite finish.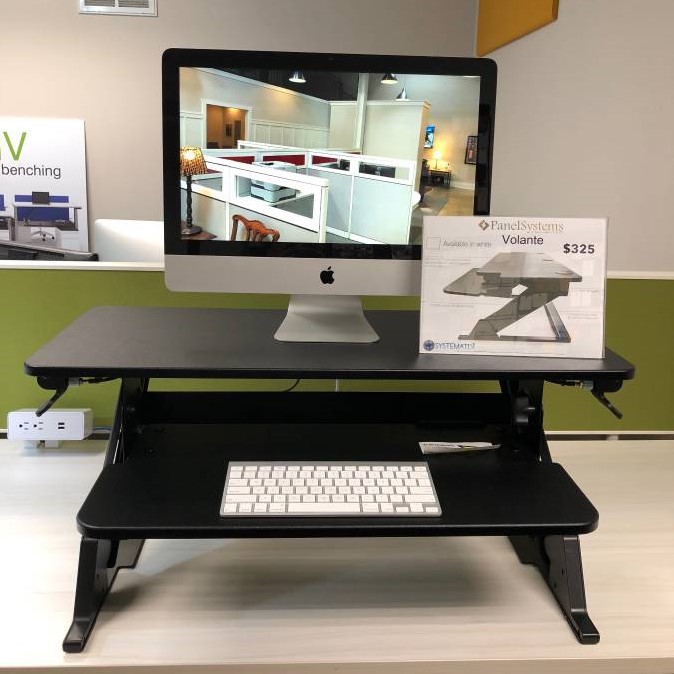 Volante Desktop Sit-Stand Workstation
Price: $225
Volante Desktop Sit-Stand Workstation, was a showroom demo only- brand new! Regular price is $325 but is on sale for only $225! The Volante easily fits on a 24″ deep desk with added room for adjustment.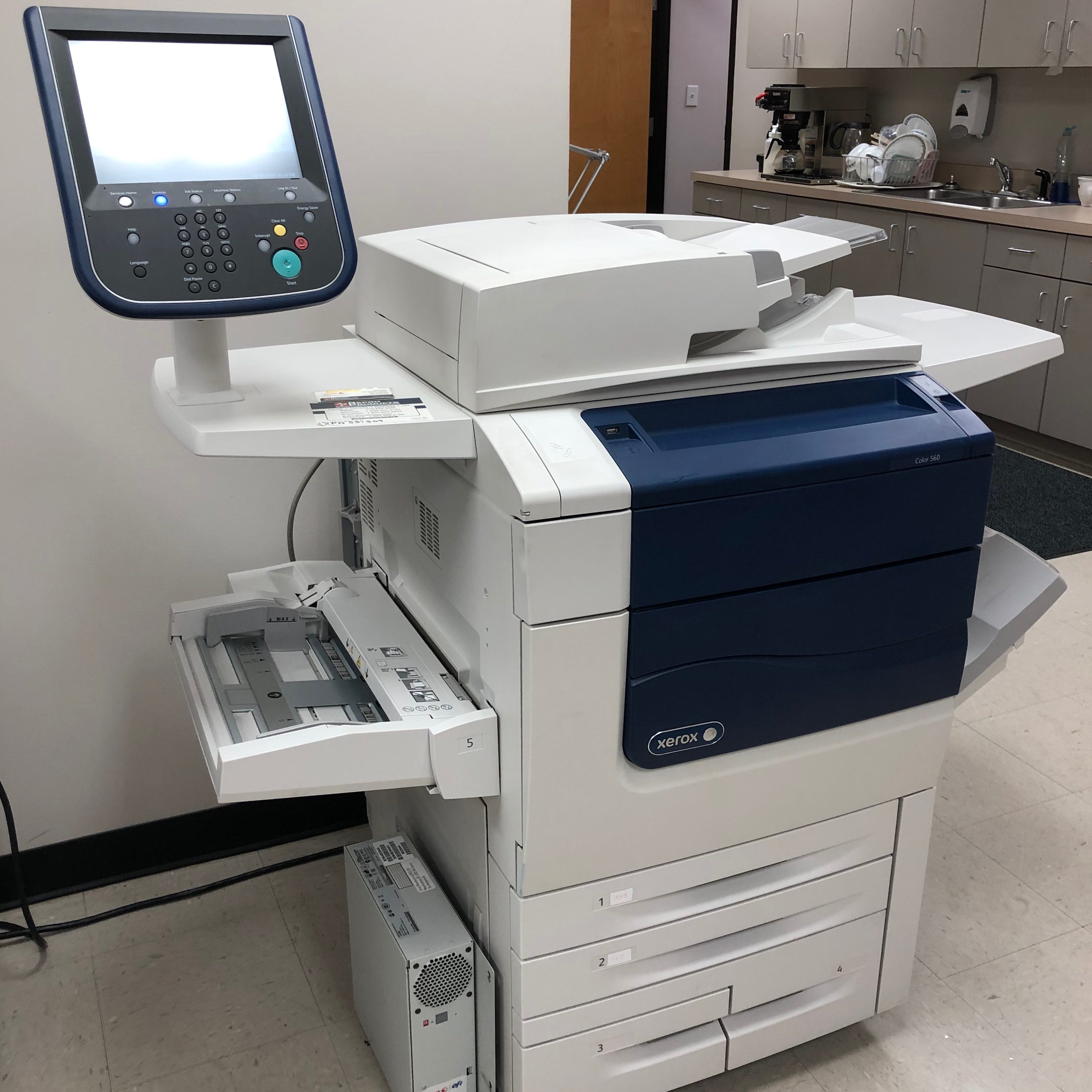 Gently used Xerox Color 560 printer/scanner/copier with supplies.
Price: $5,000
Gently used Xerox Color 560 printer/scanner/copier with supplies. More details click here.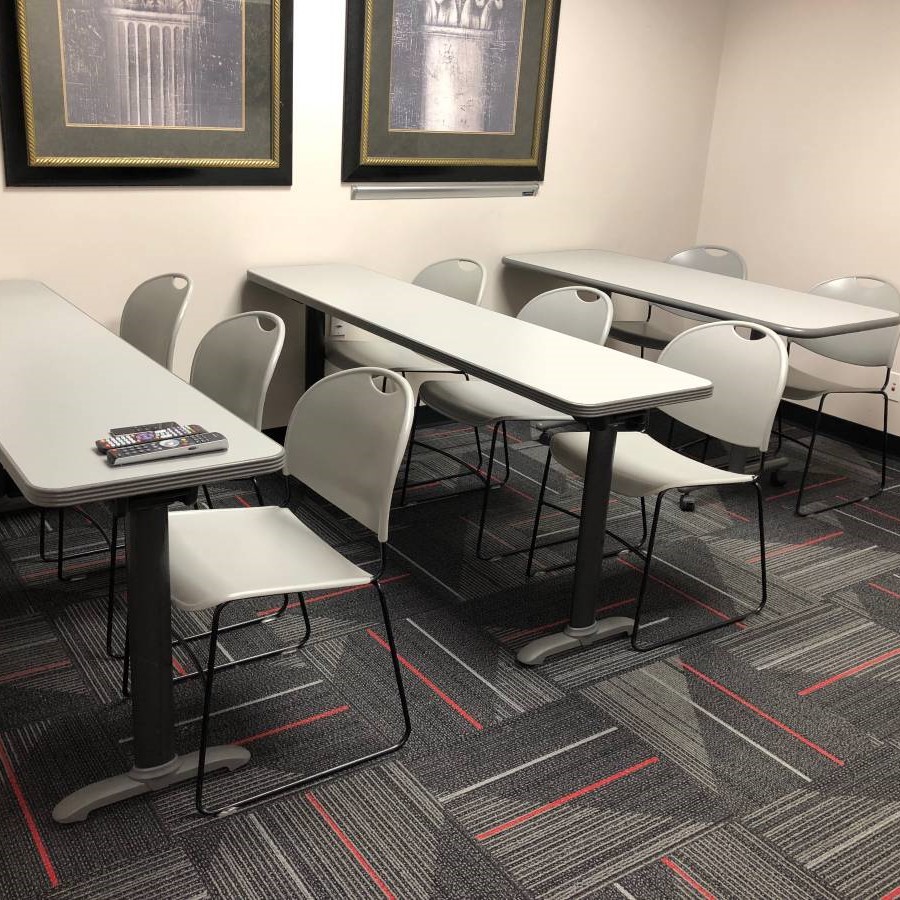 Haworth Training Tables
Price: $75
We have 3 styles of Haworth Training Tables available on super low clearance for $75/each. More Details here.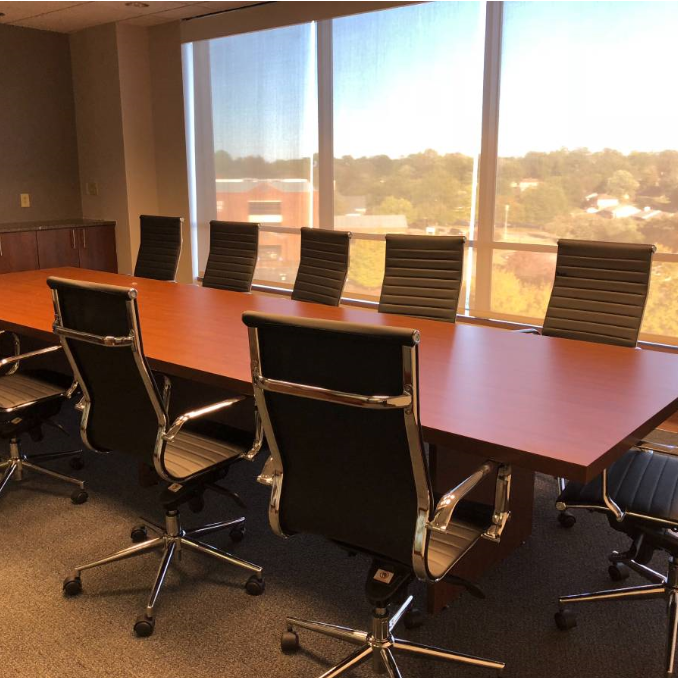 Global Industries 14′ Rectangular Conference Table
Price: $1,299
Beautiful 14′ rectangular conference table in a shaker cherry finish. Only 1 month of minimal use. List price is $2,415 and normally sells for $1,600, but we are blowing it out for only $1,299! Chairs are available new at $299.50/each in white or black.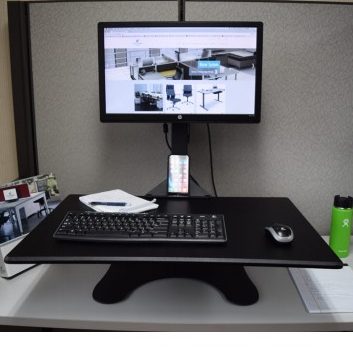 Open Plan Sit to Stand Emerge I
Price: $159
CLOSEOUT SALE on brand new sit to stand. Place this on your desk, attach your monitors and go from sitting at your desk to standing with a push of a button. 4 Programmable height settings. These are brand new in the box sitting in our warehouse.
Humanscale Freedom Chairs – Used
Price: $175-275
Starting at $175 for the Freedom Chair with option to recover fabric for slight up-charge. More details here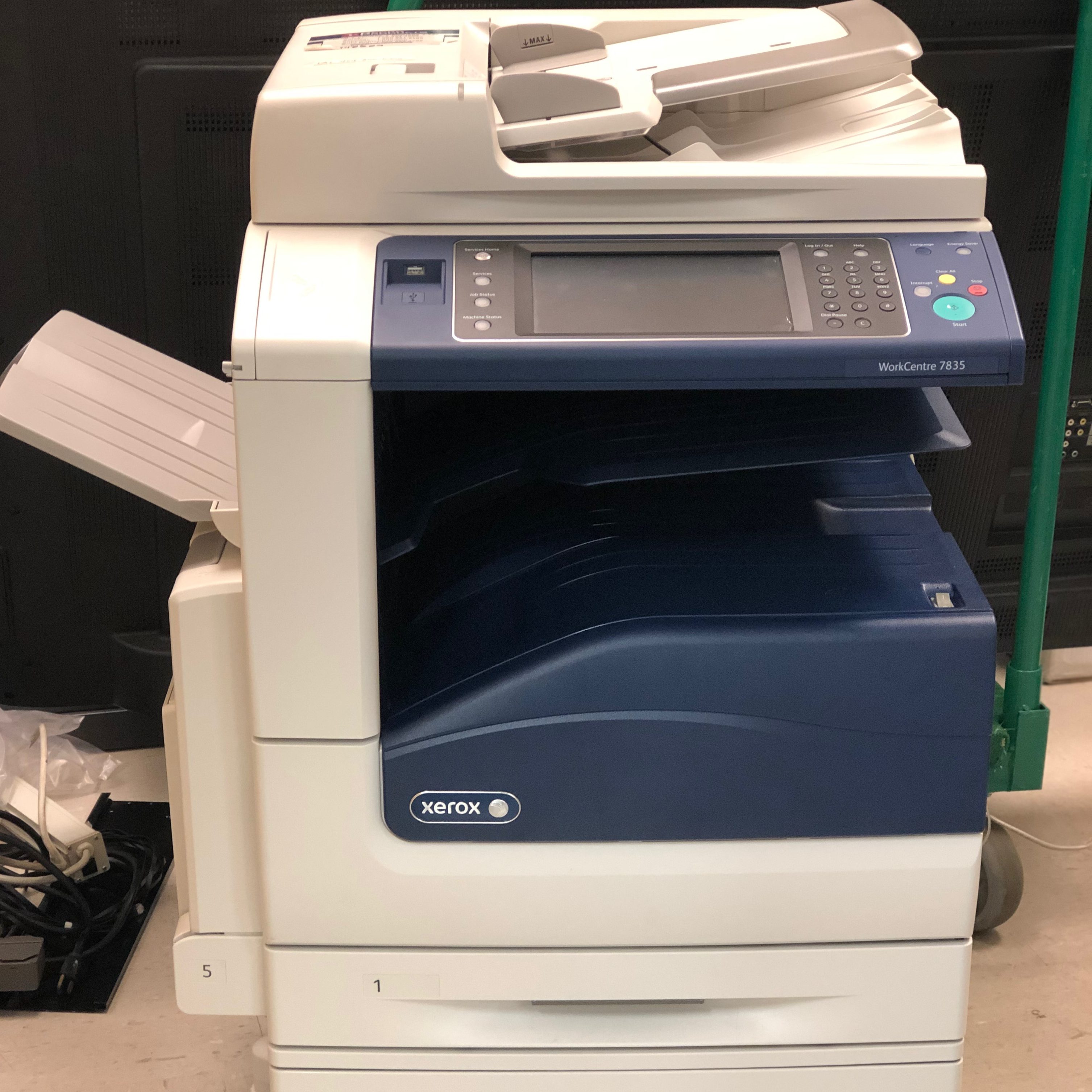 Xerox WorkCentre 7835 & Supplies – Used
Price: $3000
Gently used Xerox WorkCentre 7835 printer/scanner/copier with supplies. This machine has a list price of $16,000.00 and we are blowing it out for $3,000.00 with a ton of extra supplies. More Details here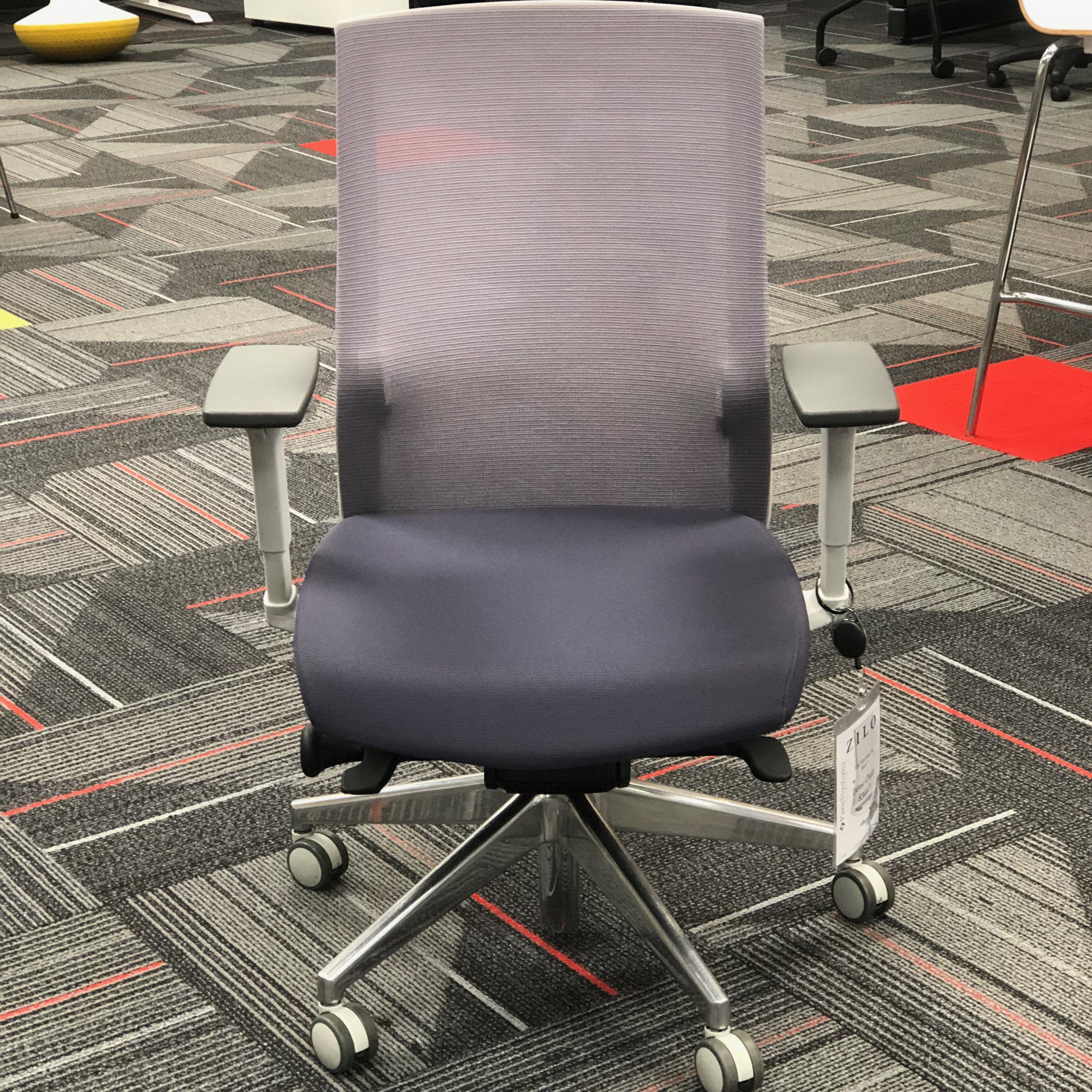 AMQ Zilo Task Chair – Demo Chair from Showroom
Price: $250
Amazing deal on this AMQ Zilo Task chair that has been used only as a demo chair in our showroom. Retail price is $350 but we are blowing this out for just $250!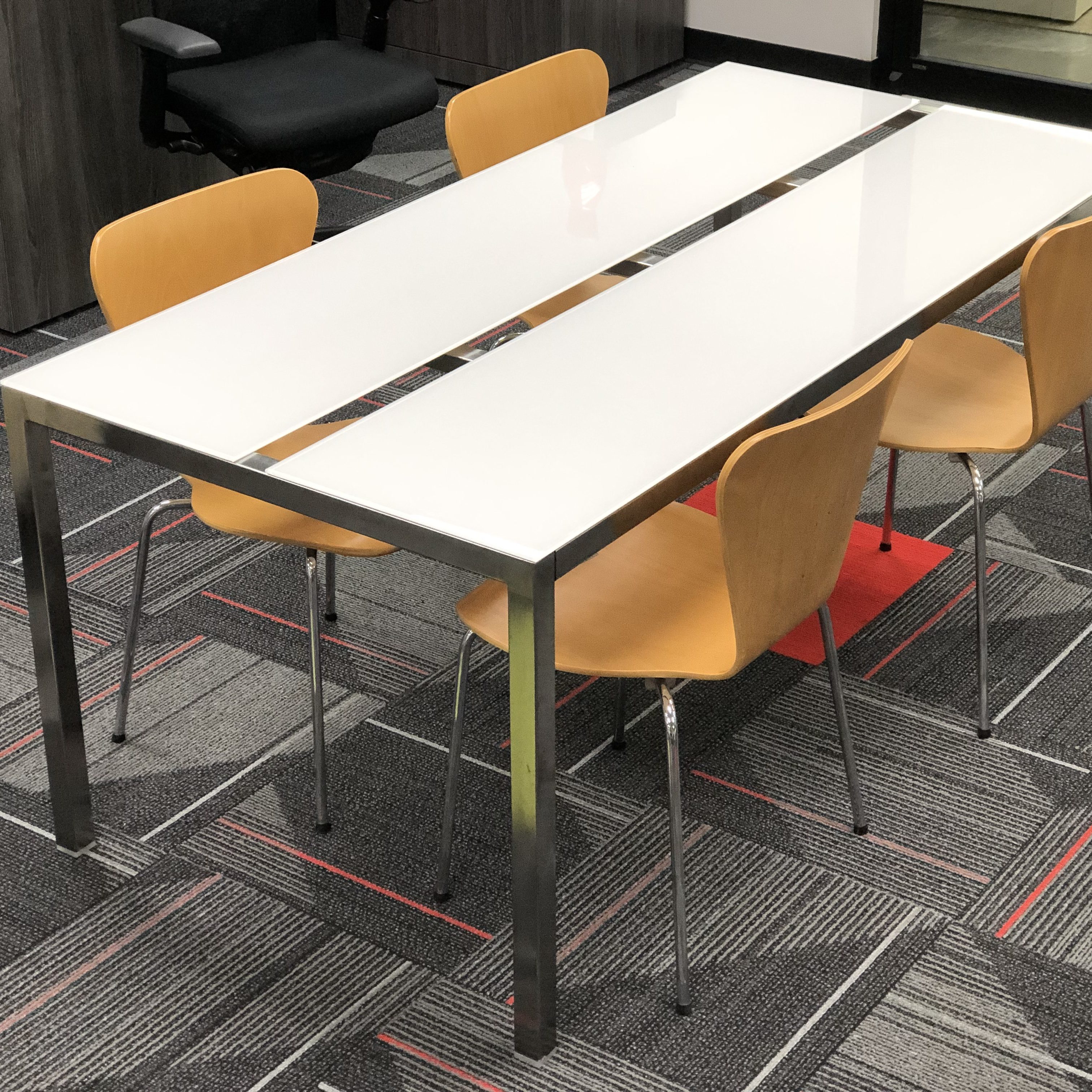 Metal Table Frame – Used
Price: $250
Very sleek used metal table frame for $45 as frame only – 2 here in stock. We currently have this frame set up with frosted glass tops (super cool dry erase surfaces!) and 4 stylish wooden chairs that would sell as a set for $250.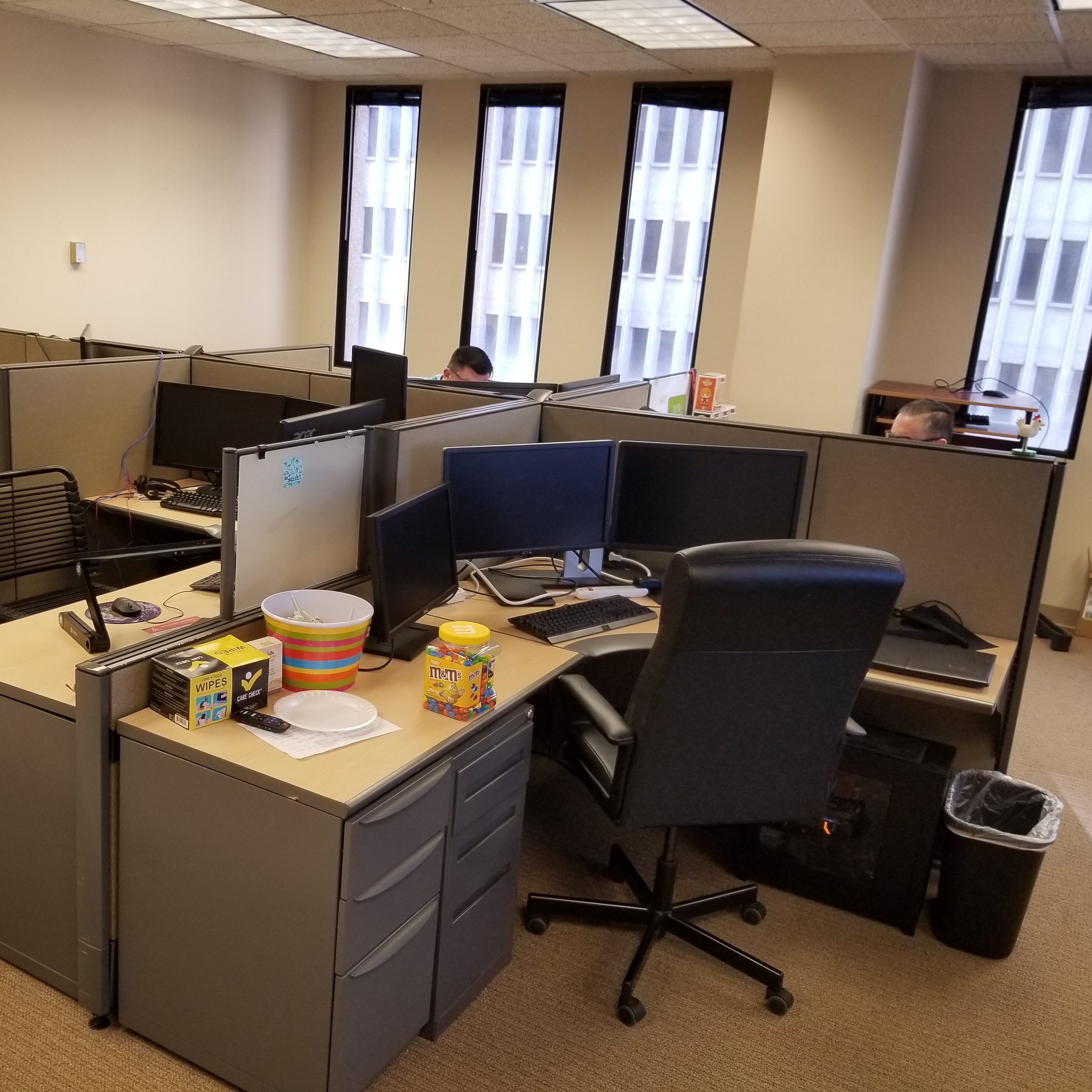 Used Haworth Premise Enhanced Cubicles
Price: $1200
We are having a huge clearance sale on a 6 pack of these Haworth Premise Enhanced cubicles. You won't find another cubicle sale like this for 6 stations at $1,200! Our used inventory ranges from $700-$1,300 per station so don't miss out on this opportunity.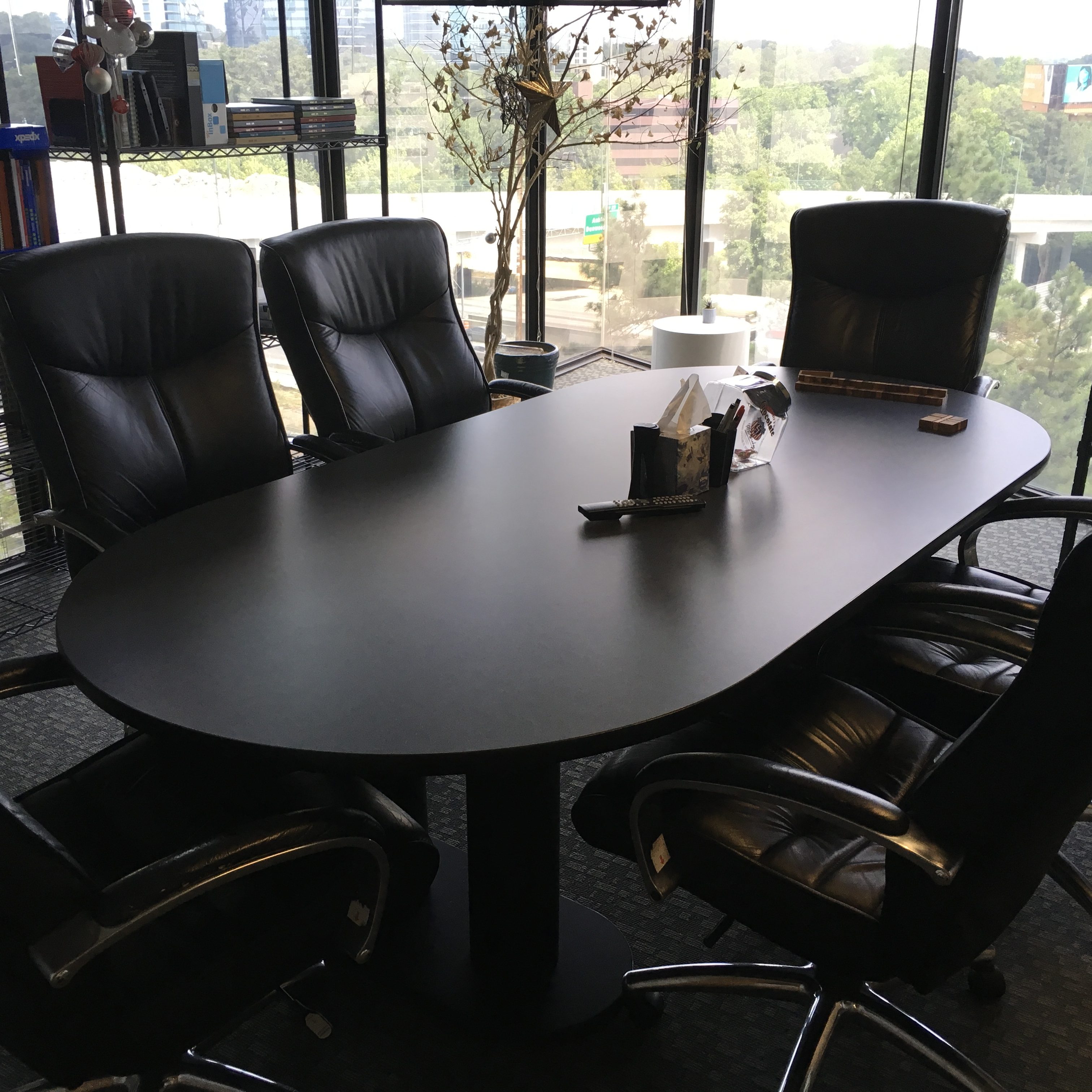 Racetrack Conference Table 8′ – Used
Price: $100
Used dark espresso finish racetrack style conference table for sale. Major scratches and dents but would be a great back of the office table. 8′ x 4′ HUGE table.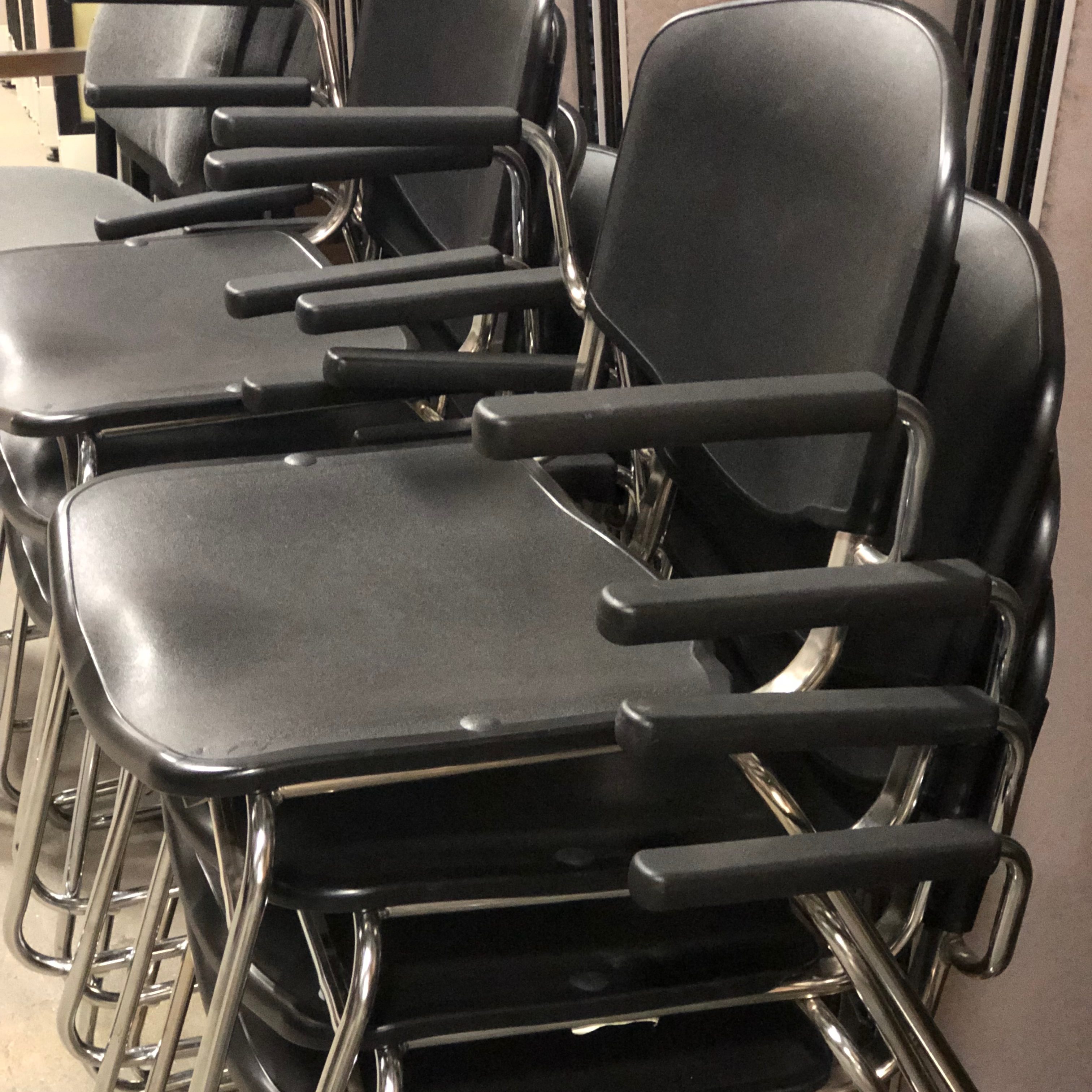 Black stacking chairs – Used
Price: $25
We have 8 left of these used stacking chairs for $25/each. Would be great for employee break room.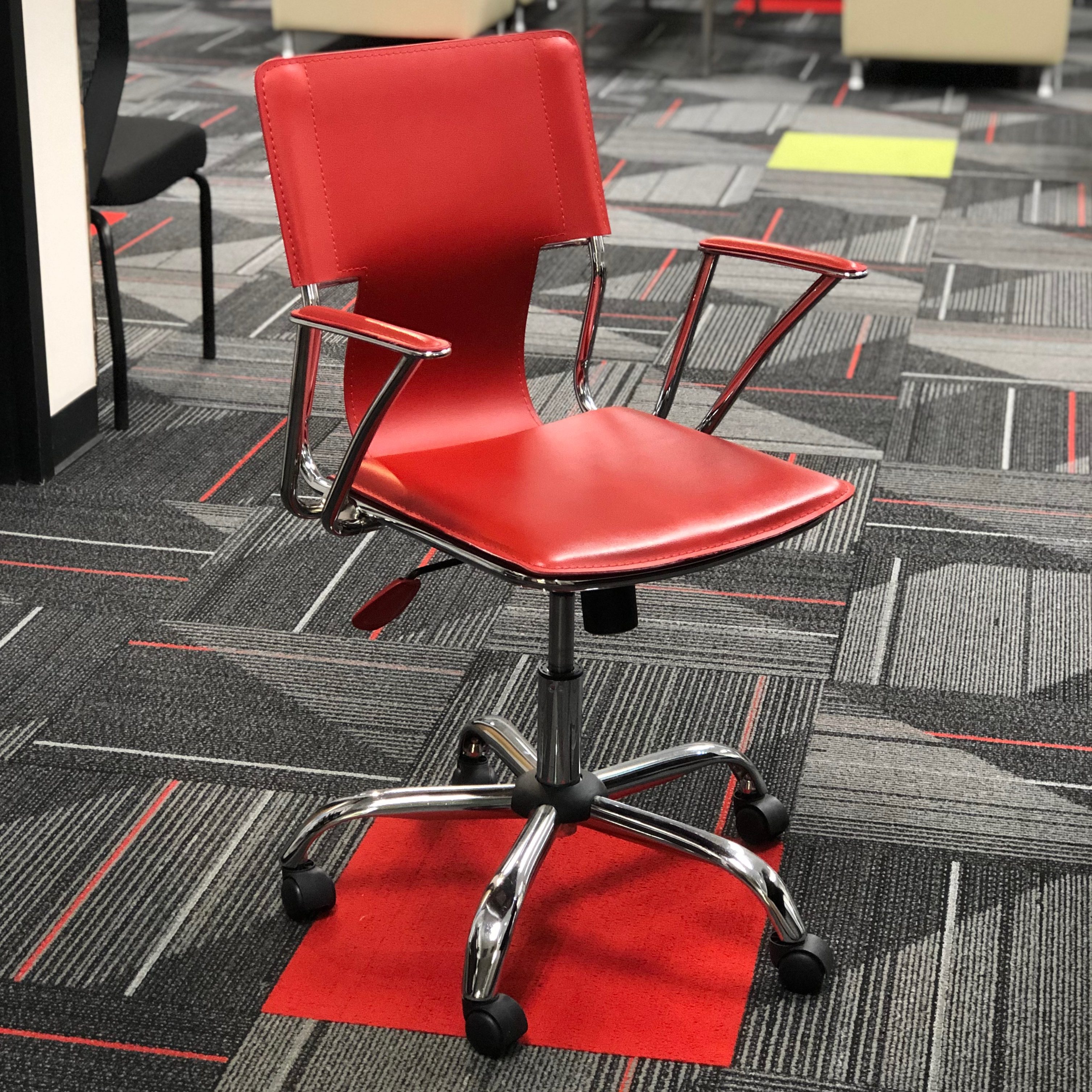 Modern Red Office Chair – Used
Price: $50
Very sleek and modern red office chair. Perfect for studio. Used but in great condition.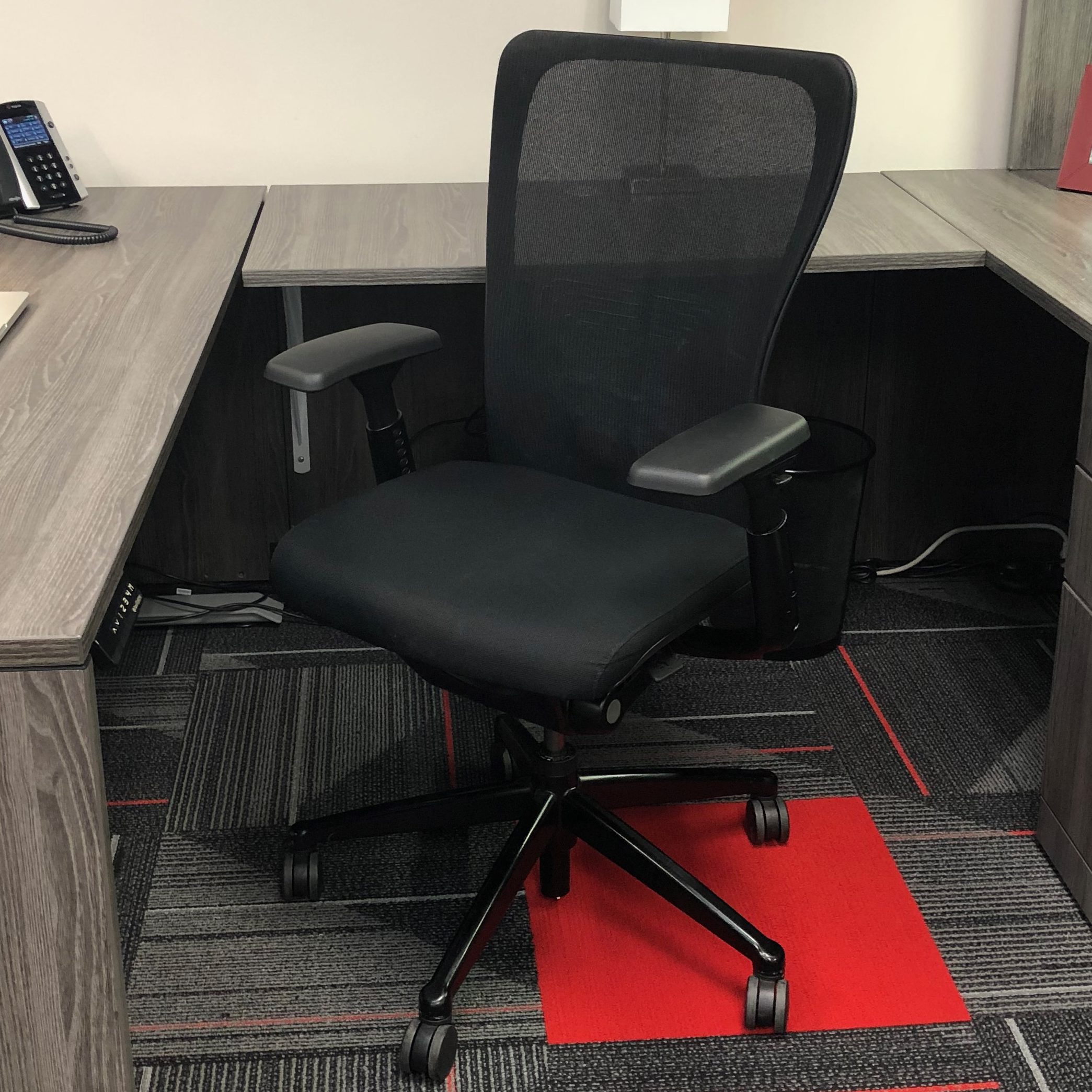 USED Haworth Zody Task Chair
Price: $175
This chair has a retail price of $899 new, but we have 30 of them gently used for $175/each.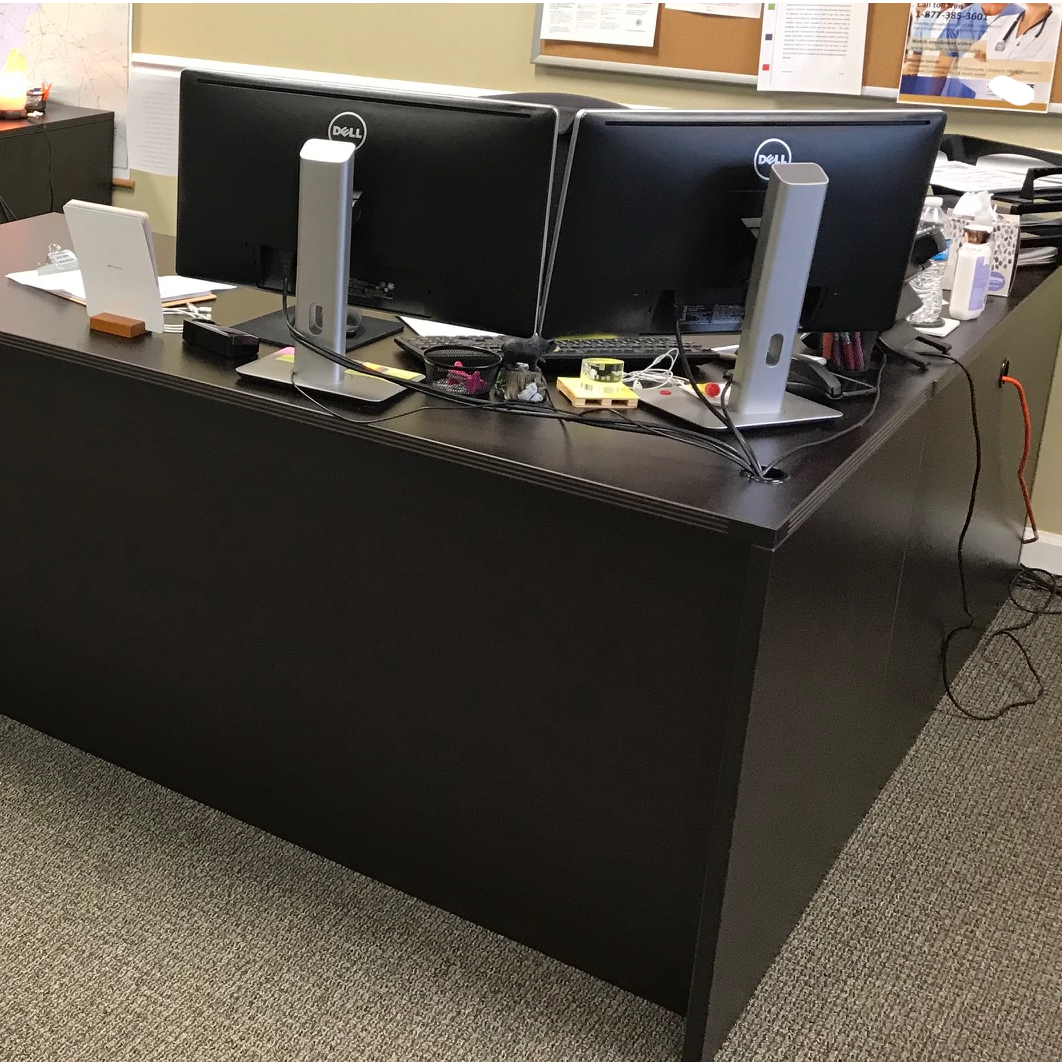 Used Cherryman Desks in Black Cherry Finish
Price: $250
We have some very well maintained L-shaped desks and desk shells by Cherryman Industries. $250 each! These are used desks, but in amazing condition. They are only 5 years old and this is a current series with Cherryman.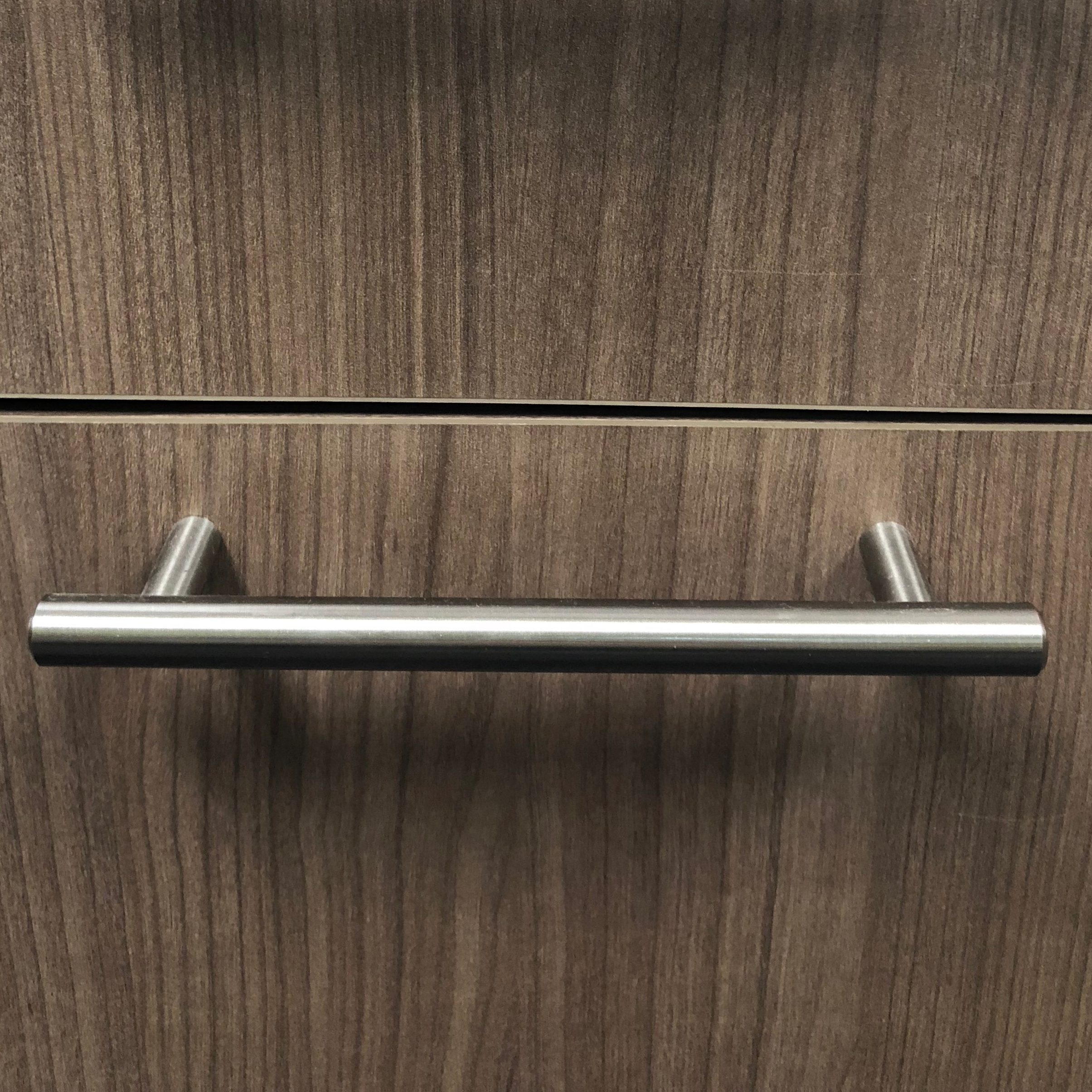 Cabinet Pulls
Price: $2
Beautiful drawer pulls in silver finish. Never been used. List price of $18. Perfect for all storage drawer needs from kitchen, bathroom, office, etc. We have a quantity of 65 and selling for $2/each. If you buy all 65 pulls, sales price of $100!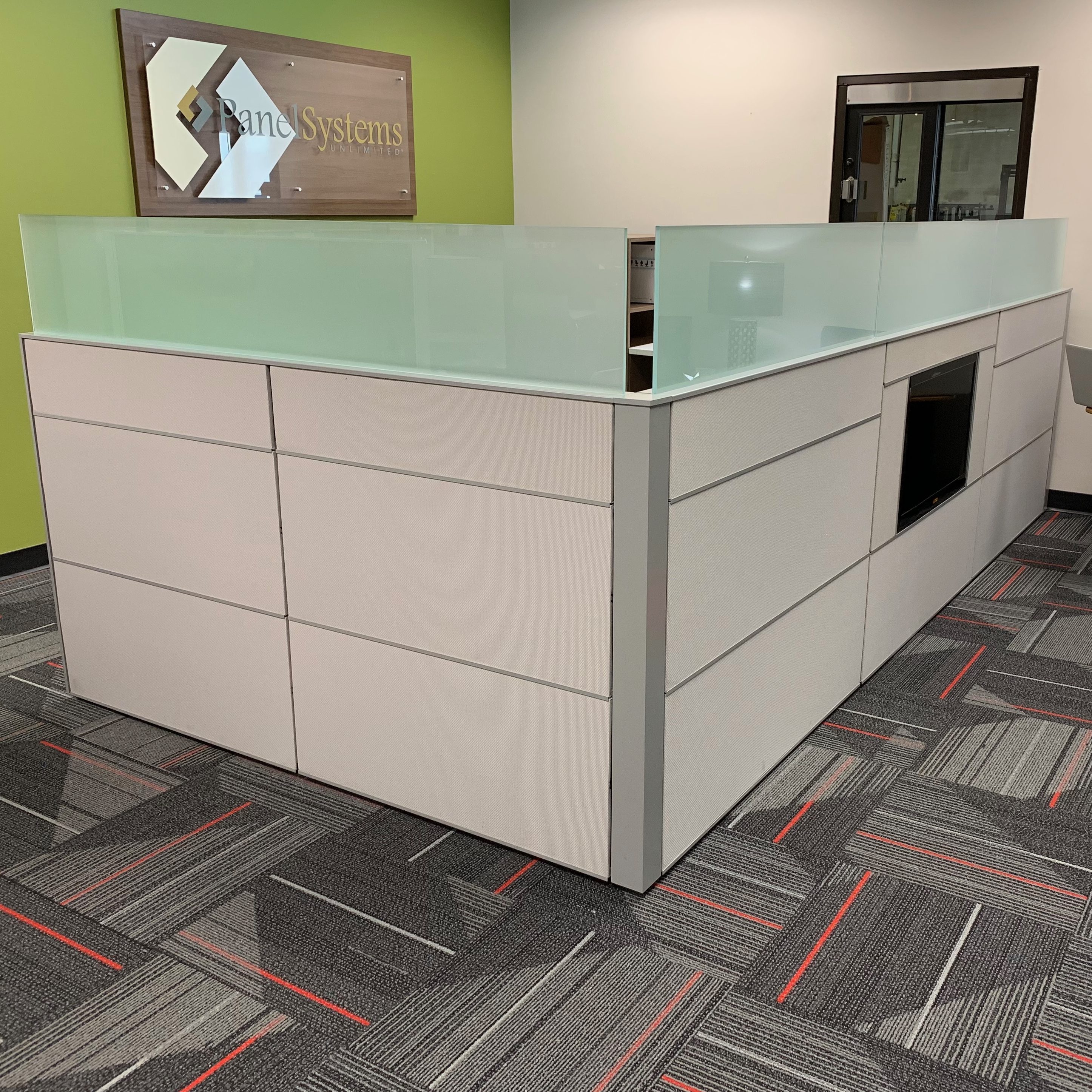 AIS Matrix Cubicle – Tile & Frame
Price: $1900
6′ x 12′ x 52″ Tall. Sleek and modern design. Can easily fit 2 people inside the cubicle. All furniture in the picture included in price. (With TV add $100) NOT included in this price: Sit-stand base, computers, monitors, monitor arms, phone, printer, chairs. This product has a List price of $19,000, Retail price of $7,000 but we are BLOWING it out for only $1,900.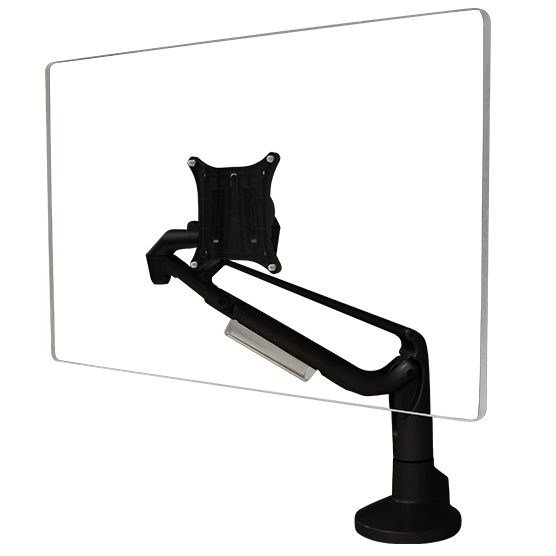 Gas Powered Single Monitor Arm
Price: $115
This Easy Adjust single monitor arm can be adjusted with just the touch of a finger thanks to the gas spring lift! This product normally sells for $150.00, but we are having a clearance sale on these last 2 black arms in stock for $115.00 each brand new in the box.