Benefits of Used Office Cubicles for Business Owners in Columbus, GA & Surrounding Areas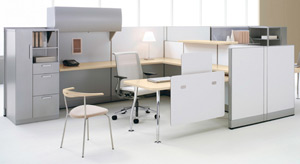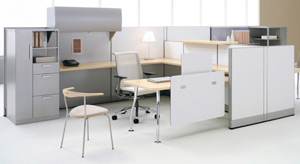 For many businesses in Columbus, Georgia, purchasing used office cubicles can be an easy way to save money while upgrading or furnishing a new workspace. Many business owners fear that purchasing a preowned product will leave them with a broken or outdated product. However, that isn't the case. A majority of used cubicles will actually look and feel like they've been used for no more than six months. This allows you to rest assured that you will receive the look and functionality that you desire while only spending a fraction of the price.
If you are ready to purchase used office cubicles, turn to the experts at Panel Systems Unlimited. We are the leading furnishings expert in the area and specialize in acquiring new, preowned, and remanufactured office furniture that you will be able to use for years to come.
Should you choose to purchase a used cubicle from Panel Systems Unlimited for your business in Columbus, GA, or a surrounding area, you will be able to select from a large variety of cubicle styles, including:
L-shaped cubicles
U-shaped cubicles
Computer workstations
Call center workstations
And more
For more information about purchasing used office cubicles for your business in Columbus, GA, and all surrounding areas, contact Panel Systems Unlimited today. Alternatively, feel free to stop by our showroom and an experienced member of our team will happily answer any questions you may have about our entire line of cubicle products.