Used Office Dividers for Businesses in Chattanooga, TN & Neighboring Communities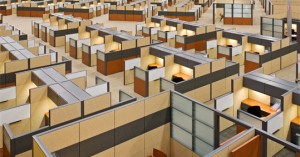 Panel Systems Unlimited carries an extensive selection of used office dividers that can transform your office in Chattanooga, Tennessee, or any nearby community, into an efficient, attractive, and organized workspace. Our commercial-grade dividers allow you to save money on furnishings without sacrificing quality or aesthetic appeal. We thoroughly clean and inspect every item in our inventory before offering it for sale, and we perform any necessary repairs or refurbishments to make sure it meets our standards of excellence for durability, functionality, and appearance. So, you can count on dividers from Panel Systems Unlimited to provide your office with great service for many years.
Our used office dividers can be installed in various configurations and are easily re-arranged to accommodate any changes in your company over time. Fully customizable and adjustable, our dividers can be used as call center cubicles, private computer desks, collaborative workstations, or numerous other purposes. Plus, you can choose from various panel designs and features to suit the décor of your Chattanooga, TN, area office. Some of your options include:
Wood veneer finishes
Tile and frame models
Assorted panel fabric choices
Glass dividers
A variety of color selections
And more
At Panel Systems Unlimited, we have a team of certified designers who can assist you with the planning, design, and layout of your office dividers, as well as create a CAD rendering to preview your plan before our professional technicians install your panels to your specifications.
To learn more about our services and the premium used office dividers we have available for businesses in and around Chattanooga, TN, please contact Panel Systems Unlimited today.