Systems Furniture for Businesses in Louisville, KY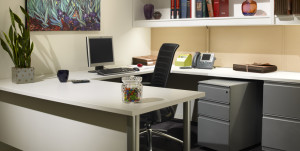 Finding the right systems furniture to fit the needs of your business in Louisville, Kentucky, can be tough, which is why it's best to turn to a professional furniture supplier like Panel Systems Unlimited when you are in the market for office furnishings. We not only have the knowledge and expertise that comes with providing commercial-grade office furniture to businesses in cities throughout the U.S. since 1996, but we also are proud to serve as a full-service furniture company. This means that we can be relied upon to help you identify the right workstations to best take advantage of your existing office space, and to construct a layout plan that will help lead to a productive work environment. Consider Panel Systems Unlimited a one-stop shop for all of your office furniture needs, from purchasing durable and stylish workstations through the construction of your modular office furniture to ensure proper functionality for years to come.
We offer a vast selection of used systems furniture from some of the most trusted brands in the business, such as:
Teknion
Herman Miller
Steelcase
Trendway
Kimball
Allsteel
Haworth
Knoll
While the systems furniture we sell is used, in most cases it is virtually indistinguishable from new. Plus, our furniture is backed by a lifetime warranty, so you can rest assured your investment is protected.
To learn more about the systems furniture we have available and how we can help you create an ideal layout for your office in Louisville, KY, please contact Panel Systems Unlimited today.