Open Office Workstations Are the Most Efficient Option for your Atlanta, GA, Area Business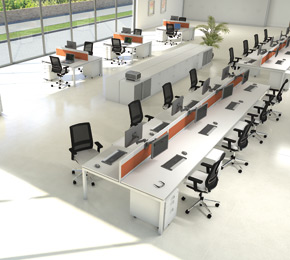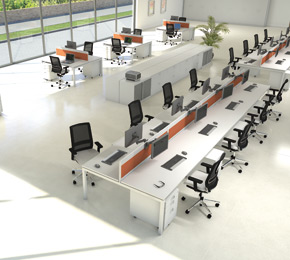 Open office workstations are a trend that has been on the rise throughout the office furniture industry over the last several years. This is because the open design of these workstations allows for a more collaborative and functional environment in which employees will easily thrive. If you are looking to furnish a new office space in Atlanta, Georgia, or remodel your existing business, an open office design is the right way to go.
When selecting open office workstations for your business in Atlanta, GA, or a surrounding area, you will be granted customization options that include:
Panel fabric patterns and colors
Edge, base, and trim color
Work surface materials and colors
And more
For a large selection of open plan design furnishings, turn to the experts at Panel Systems Unlimited. Having served the area since 1992, we are more than experienced enough to help you design the dream layout of your work space. Our team of design specialists will provide you with CAD drawings along the way to allow you to fully visualize what your office will look like once the job is complete. And, if you are ever not happy with the way the project is looking, we will work to make sure that everything is installed according to your exact specifications.
For more information about installing open office workstations at your business in Atlanta, GA, or a surrounding area, contact Panel Systems Unlimited today. Make sure to ask about our renting options available to those looking for short term or pay-as-you-go furnishing solutions.