Functional Office Partitions for Businesses in Washington D.C. & the Surrounding Areas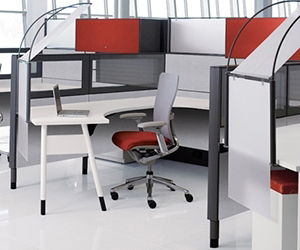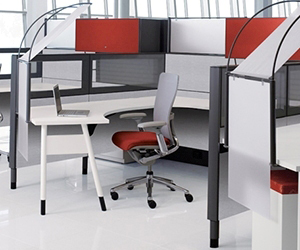 If you are looking to create an efficient, attractive, and functional workspace for your business in Washington D.C. and the surrounding areas, consider purchasing new, preowned, or remanufactured office partitions. Dividers are a great way to create temporary or permanent walls to provide privacy for your employees to increase productivity and are easily rearranged should your needs ever changed.
For the best selection of office partitions in Washington D.C. or a surrounding area, turn to Panel Systems Unlimited. We specialize in providing business owners with the best new, preowned, and remanufactured furnishings. Our expert team of employees will ensure that you find products that will match the design and functionality requirements for your business. What's more, our partitions can be customized in a variety of ways including:
Glass dividers
A large selection of panel fabrics and patterns
Tile and frame construction
Multiple wood veneer finishes
And more
And, if you need assistance designing the layout of your newly purchased pieces in your office space, our design team can create a CAD rendering of your business for you. This will allow you to approve the way your office partitions will integrate into your existing workspace before we install a single product.
For more information about purchasing office partitions for your business in Washington D.C., or a surrounding area, contact Panel Systems Unlimited today. A member of our team will happily answer any questions you may have regarding any of our products.