Office Partitions Will Help Organize Your Office in Tampa, FL & Surrounding Areas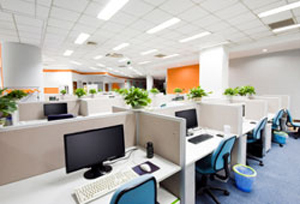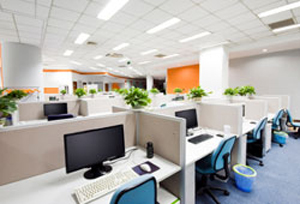 Office partitions can be an easy way to upgrade your office in Tampa, Florida, or a surrounding area, without having to do any major modifications to the layout of your space. If this sounds appealing to you, turn to the office furniture experts at Panel Systems Unlimited. We have been in business since 1996 and specialize in providing office furnishings of all varieties to local businesses. Where we really shine is with our preowned office furniture because that is where you can truly get the most for your money.
The office partitions and other office furnishings offered by Panel Systems Unlimited to business owners in Tampa, FL, and all surrounding areas, are made by the leading manufacturers in the industry. And, because we offer both preowned and refurbished options, you will be able to install high-quality furniture into your office that looks and feels like it has been used for no more than six months – and at fractions of the cost. Some of our manufacturers include:
Teknion
Herman Miller
Haworth
Trendway
Steelcase
Knoll
And more
Furthermore, in addition to the high quality office partitions and other furnishings that we offer, you will also be able to take advantage of our impressive design services. Our certified design team will help you find the ideal layout that makes the most out of your existing space. Through the use of a CAD drawing, you will be able to see exactly what your new space will look like before anything is ever installed.
For more information about the office partitions that we offer to business owners in Tampa, FL, and the surrounding areas, contact Panel Systems Unlimited today.