Premium Office Partitions for Companies in Birmingham, AL & Neighboring Communities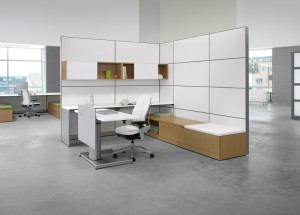 The office partitions we offer at Panel Systems Unlimited can help you make the most of your workspace in Birmingham, or another nearby city in Alabama, with their versatility, affordability, and ease of transformation. The dividers we carry can be arranged in nearly any configuration you might need, whether that includes call center cubicles, collaborative workstations, or private desks, and since they are fully customizable and adjustable, they can accommodate any changes in your office space as your business evolves.
Plus, since our inventory includes commercial-grade components manufactured by some of the leading names in the industry, you'll know you're getting quality merchandise but without the expense of new furnishings. When you choose Panel Systems Unlimited for your office partitions in Birmingham, AL, you may select from the following brands in our collection:
Trendway
Teknion
Haworth
Herman Miller
Knoll
And more
Not only do we carry office partitions from reputable manufacturers, we also inspect and clean every item before offering it for sale and complete any necessary repairs or refurbishments to ensure it meets our high standards of durability, serviceability, and aesthetic appeal. And, with the lifetime guarantee we include with all of our systems furniture, you can feel confident that your company's investment is well-protected.
For more information about the superior office partitions we have available for businesses in Birmingham, AL, and all surrounding areas, please contact Panel Systems Unlimited today. We've been helping to furnish companies across the United States since 1996.