At Panel Systems Unlimited, we're passionate about providing cost-effective solutions for your office furniture needs. Discover why choosing our preowned office furniture is a smart decision:
Our History and Mission:
Founded in 1996, Panel Systems Unlimited was born out of a need for affordable, high-quality office furniture and panels in Metro Atlanta. Our mission from day one has been to offer a practical alternative to new furniture. We understand the challenges of sourcing reliable office furnishings, as one of our founders personally experienced. That's why we're committed to delivering on our promises, a value that's been at our core since the beginning.
Evolution and Commitment:
While we've evolved over the years and expanded our offerings to include new furniture for high-end clients, one thing has remained constant—our unwavering commitment to customers who seek cost-effective solutions.
From Used to New: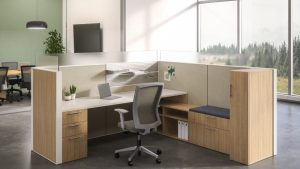 Today, we proudly serve a diverse clientele, from startups to established corporations, offering both new and preowned office furniture solutions. Our range of options caters to varying budgets and preferences without compromising on quality.
Your Partner in Savings:
Whether you're looking for high-end new furnishings or gently used alternatives, we're your partner in saving money without sacrificing quality. Our dedication to delivering on our promises remains the cornerstone of our business.
Discover the Value:
Explore our selection of affordable office furniture and panels and experience the quality, service, and professionalism that have defined Panel Systems Unlimited since day one. We believe that everyone should have access to top-notch office solutions, and we're here to make that belief a reality for you.