At Panel Systems Unlimited, we're your trusted source for high-quality office furniture in Buford, Georgia. Whether you're setting up a new workspace, expanding your current one, or looking to upgrade your office furniture, we have a wide selection of solutions to meet your needs.
Discover Our Office Furniture Selection: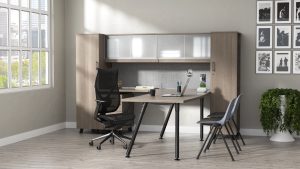 New, Preowned, and Refurbished: Choose from a range of options, including new, preowned, or refurbished office furniture to match your budget and style preferences.
Workstations: Find ergonomic workstations that enhance productivity and comfort for your employees.
Office Desks: Explore various desk styles, from executive desks to collaborative workstations, designed to suit your specific requirements.
Seating: Select from a diverse collection of office chairs, task chairs, and guest seating for a comfortable and productive office environment.
Ergonomic Furniture: Prioritize employee well-being with ergonomic office furniture designed to support health and productivity.
Certified Design Team: Our certified design team can help you create an efficient and aesthetically pleasing office layout. We'll provide CAD renderings to visualize your workspace before any work begins.
Why Choose Panel Systems Unlimited: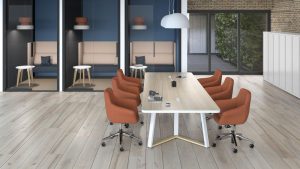 Quality Assurance: All our office furniture is of the highest quality, ensuring durability and longevity.
Professional Installation: Our fully-insured and certified installation team will handle the setup of your office furniture, so you can focus on your business.
Budget-Friendly Options: We offer solutions for various budgets, ensuring you get the best value for your investment.
Visit Our Showroom:
Feel free to visit our showroom to explore our extensive collection of office furniture and get expert guidance from our team. We're here to help you transform your workspace into a functional and stylish environment.
Contact Panel Systems Unlimited today to learn more about our office furniture offerings in Buford, GA, and schedule a showroom visit or consultation.