When it comes to crafting an efficient and inspiring workspace in Gainesville, Georgia, the choice of office furniture plays a pivotal role. At Panel Systems Unlimited, we're dedicated to helping you create an office environment that not only meets your practical needs but also reflects the unique personality and culture of your organization.
Our Diverse Selection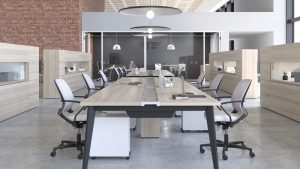 Our extensive selection of office furniture encompasses everything you need to design a functional and aesthetically pleasing workspace. From ergonomic chairs and modern desks to versatile workstations and storage solutions, we have furniture options to suit various industries and preferences. Whether you're furnishing a home office, setting up a startup, or refreshing an established workspace, we've got you covered.
Ergonomic Excellence
Employee comfort and well-being are at the forefront of our furniture offerings. We understand the importance of ergonomics in a modern office, which is why we provide a wide range of ergonomic seating options designed to promote healthy posture and reduce discomfort. Our ergonomic chairs offer customizable features, ensuring a comfortable and productive workday for your team.
Functional Workstations
Efficient workstations are essential for productivity. We offer a variety of workstation configurations, including open-plan setups, cubicles, and private offices. Our design experts can help you optimize your office layout to enhance collaboration, privacy, and workflow efficiency.
Modern Design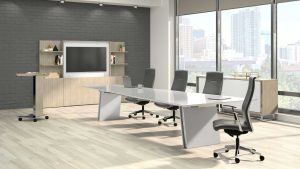 Office aesthetics matter. A well-designed workspace not only impresses clients and visitors but also fosters creativity and motivation among your employees. Explore our collection of modern and stylish office furniture that adds a touch of sophistication to your Gainesville office.
Tailored Solutions
At Panel Systems Unlimited, we recognize that every business has unique needs and budgets. That's why we offer new, preowned, and refurbished office furniture options. You can choose the condition that best aligns with your requirements without compromising on quality.
Professional Guidance
Our certified designers are here to guide you through the process. We'll work closely with you to understand your specific needs and preferences, helping you select the perfect office furniture pieces and creating a functional workspace layout. Our CAD renderings will provide a clear picture of your customized office design before any work begins.
Get Started
Elevate your workspace with high-quality office furniture in Gainesville, GA. Whether you're looking for a single desk or planning a comprehensive office makeover, Panel Systems Unlimited has the expertise and selection to bring your vision to life. Contact us today to explore our office furniture solutions and take the first step toward creating an inspiring workspace that drives success.