Welcome to Flowery Branch, where your office space meets transformation! At Panel Systems Unlimited, we understand the importance of creating a productive and inspiring work environment. Whether you're a local business or a corporate office in Flowery Branch, we have the office furniture solutions to meet your needs.
Quality Office Furniture in Flowery Branch, GA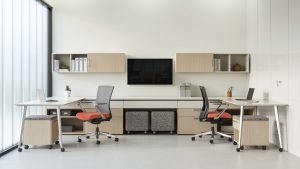 Your office deserves the best, and that's exactly what we offer. Our extensive selection of office furniture includes desks, workstations, ergonomic chairs, cubicles, and more. We provide options for every budget and style preference. Choose from brand-new, preowned, or refurbished office furniture that not only saves you money but also enhances your workspace.
Expert Office Furniture Design
Creating a functional and aesthetically pleasing office layout is crucial for productivity. Our certified design team in Flowery Branch can transform your space into a hub of efficiency. We'll work closely with you to understand your needs and preferences, providing CAD renderings for your approval. With our design expertise, your workspace will become an inviting and practical place for your team.
Unmatched Service
At Panel Systems Unlimited, we go beyond providing quality office furniture. Our Flowery Branch team offers installation services conducted by certified professionals. We ensure that every piece is placed correctly, allowing you to focus on running your business without interruptions.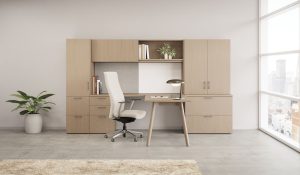 Your Trusted Office Furniture Partner
For years, we have been the go-to office furniture supplier in Flowery Branch, and we take pride in our commitment to quality, functionality, and affordability. Our mission is to help local businesses create workspaces that enhance productivity and employee well-being.
Discover the difference quality office furniture can make in your Flowery Branch office. Contact us today to explore our wide range of office furnishings and speak with our expert design team. Let's transform your workspace together!