Elevate Your Atlanta Office Space with Premium Furniture Solutions and Expert Installation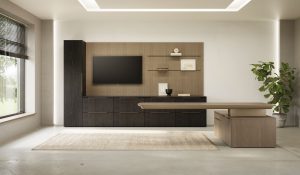 Are you in the midst of a workspace transformation or expansion project in Atlanta, Georgia? Look no further than Panel Systems Unlimited for all your office furniture needs. We take pride in offering a diverse range of furniture solutions to cater to the preferences and requirements of business owners like you in Atlanta and its surrounding areas. Our team of expert installers is well-equipped to handle the installation of various office furniture pieces, ensuring a seamless and hassle-free process. Rest easy knowing that our installers are fully insured and certified, guaranteeing a smooth and worry-free project completion. We don't just deliver your new furniture; we set it up precisely, so you can quickly resume your business operations.
Explore a Range of Office Furniture Options
At Panel Systems Unlimited, we understand that every business has unique needs and budgets. That's why we provide a wide selection of office furniture available in new, preowned, and refurbished conditions. Our comprehensive product range includes:
Workstations
Office desks
Seating
Ergonomic furniture
And much more
Certified Design Expertise
One of the challenges of office furniture installation is determining the optimal layout for your workspace. Fortunately, Panel Systems Unlimited boasts a certified design team capable of crafting a functional and visually appealing office layout tailored to your specific requirements. We create detailed CAD renderings of your office design for your approval, providing a clear visualization of the final outcome before any work commences.
Contact Panel Systems Unlimited Today
Ready to enhance your Atlanta office space with top-quality office furniture and expert installation services? Get in touch with Panel Systems Unlimited today. We offer a comprehensive range of office furniture installation services for businesses in Atlanta, GA, and its neighboring areas. Transform your workspace into a functional and aesthetically pleasing environment with our expert guidance and high-quality furniture solutions. Your satisfaction is our top priority.