Office Cubicle Options for Atlanta, GA Businesses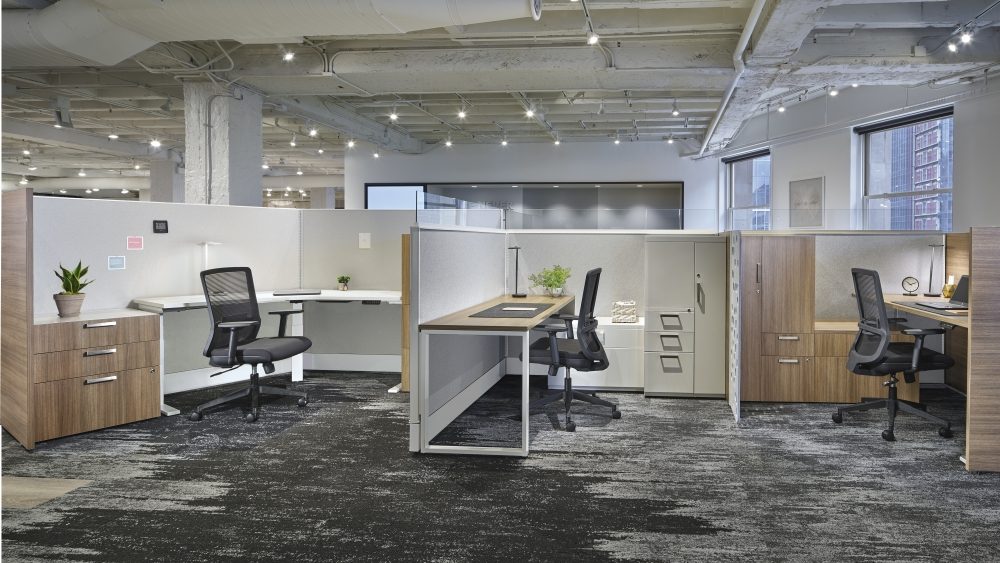 At Panel Systems Unlimited, we take pride in offering a comprehensive selection of office cubicles to businesses in Atlanta, Georgia, and the surrounding communities. With over two decades of experience since our establishment in 1996, we have built a solid reputation for delivering top-quality, long-lasting office furniture.
Our Cubicle Selection:
Our inventory boasts an array of cubicles sourced from leading manufacturers in the industry, such as Herman Miller, Haworth, AIS, Steelcase, and more. Whether you are looking for new or refurbished options, our constantly evolving inventory ensures you have access to the latest styles and designs.
You can expect to find the following styles of cubicles in our selection:
U-shaped cubicles
L-shaped cubicles
Computer workstations
Call center workstations
And more
Ergonomic Office Furniture:
Ensuring the comfort and well-being of your employees is paramount. That's why we offer a range of ergonomic office furniture, including chairs designed to alleviate common office-related discomforts. Look for features like lumbar support, adjustable armrests, intuitive adjustments, and recline mechanisms to enhance the workspace experience.
Expert Design Services:
Our highly experienced design team goes beyond product selection. We provide CAD drawings, allowing you to visualize your office layout before installation begins. This attention to detail ensures your new office cubicles seamlessly integrate into your workspace.
Discover the finest office cubicle options for your Atlanta, GA business. Contact Panel Systems Unlimited today to explore our extensive inventory and benefit from a lifetime warranty on all our furnishings.
Because of the large selection of cubicles that Panel Systems Unlimited can provide your Atlanta, GA, area, business, you can expect an office cubicle selection that consists of the following styles of cubicles:
U-shaped cubicles
L-shaped cubicles
Computer workstations
Call center workstations
And more