Office Cubicle Options for Business Owners in Atlanta, GA & Surrounding Communities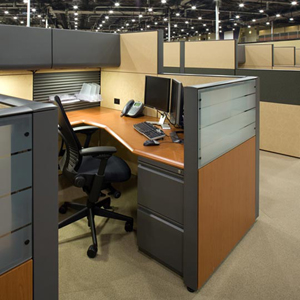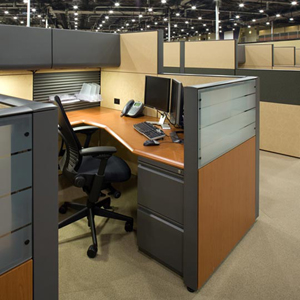 The office cubicle selection offered by Panel Systems Unlimited to businesses in Atlanta, Georgia, and the surrounding areas includes some of the best cubicles in the industry. We have been in business since 1996 and have developed a reputation for high-quality and long-lasting products. This is because we offer new products from some of the best manufacturers in the industry and can provide top-notch refurbished furnishings that we select and remanufacture ourselves. Although our inventory is always changing, the manufacturers you can expect to be able available include, Herman Miller, Haworth, AIS, Steelcase, and more.
Because of the large selection of cubicles that Panel Systems Unlimited can provide your Atlanta, GA, area, business, you can expect an office cubicle selection that consists of the following styles of cubicles:
U-shaped cubicles
L-shaped cubicles
Computer workstations
Call center workstations
And more
Also, unlike many of our local competitors, we have a highly experienced design team that can provide you with CAD drawings so that you will see exactly what your office will look like after the project is completed. This will allow you to fully visualize the layout of your new office cubicle purchase before the installation has even begun.
For more information about the office cubicle options provided by Panel Systems Unlimited to businesses in Atlanta, GA, and the surrounding areas, contact us today. Also, for added peace of mind, we offer a lifetime warranty on all of the furnishings that we offer.