Reliable Office Chairs Available to Businesses in Greenville, SC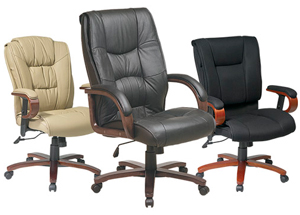 Office chairs are an essential part of any workplace, whether in Greenville, South Carolina, or any other local community, and at Panel Systems Unlimited, we recognize how important it is for a company to have the right chairs for the job. Our high-quality office chairs are available in a wide variety of styles and materials, with options to suit nearly any workplace's seating requirements.
Office chairs are especially important for occupations that involve long periods of sitting at a time. The wrong chairs can cause severe issues such as pain and discomfort or even exacerbate health issues. That is why we offer a wide variety of ergonomic features with our office products. Some of these features include:
Adjustable seat and arm height
Built-in lumbar support
Dual wheel carpet casters
Self-adjusting back
Full swivel seat
And more
Furthermore, when you select office chairs from Panel Systems Unlimited, you can also rely on us for any other necessary office furniture for your office. As a complement to the seating components you select, we carry a wide array of workstations and casegood selections. Whether you desire a more collaborative workspace or have a conference room in need of furnishing, we have the appropriate office furniture in stock.
Contact Us Today!
Contact Panel Systems Unlimited today to find out more about our inventory and services, as well as the benefits of supportive seating for your employees. We proudly serve businesses in Greenville, SC, and all surrounding areas.