High-Quality Office Chairs Available to Businesses in Chattanooga, TN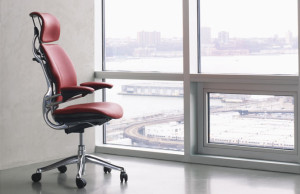 Office chairs are an essential component of any workplace, whether in Chattanooga or another Tennessee community and at Panel Systems Unlimited, we recognize how important it is for a company to have the right chairs for the job. To provide solutions for a range of seating needs, we proudly offer a full line of high-quality office chairs. Our unique products come in a wide array of styles and materials, with options and features to suit nearly any workplace seating requirements.
Some of the features found within our office chairs include:
Self-adjusting back
Adjustable seat and arm height
Built-in lumbar support
Full swivel seat
Dual wheel carpet casters
And more
Furthermore, when you turn to Panel Systems Unlimited for office chairs, you can count on us to help outfit your entire Chattanooga, TN, office with any other necessary furnishings. As a complement to the seating options we provide, we carry a wide array of workstations and casegood selections. Whether you desire to include more collaborative space, have a more impressive conference room, or need an array of call center cubicles, we are sure to have the necessary furnishings in stock.
Let's Get Started!
For more information about the benefits of providing supportive seating for your employees with our high-quality office chairs, contact Panel Systems Unlimited today. We will happily tell you more about our inventory and services and help you achieve your goals at your Chattanooga, TN, business.