Modular Office Furniture Available to Businesses in Atlanta, GA & Surrounding Areas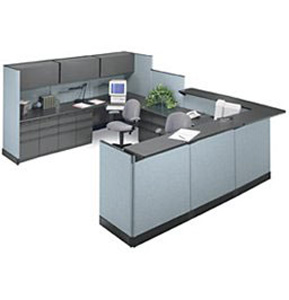 Modular office furniture is the perfect option for businesses in Atlanta, Georgia, and the surrounding areas, that are looking for an easily customizable, versatile, and durable solution to upgrading the look of their workspace. Thankfully, Panel Systems Unlimited is in the area and offers a large selection of quality workstations to match the needs of modern businesses. We are the area's largest full-service office furniture company, and can provide your business with a huge assortment of cubicle styles, seating, workstations, and more.
Additionally, at Panel Systems Unlimited, we offer modular furniture to businesses in Atlanta, GA, from all of the leading manufacturers in the industry, including:
Teknion
Steelcase
Knoll
Herman Miller
AIS
And many more
Whether you purchase modular office furniture, open-plan office furnishings, or any other style of products from Panel Systems Unlimited, you will have access to our impressive design and installation teams. When working with our highly experienced designers, you will be able to see a fully visualized CAD rendering of what your work space will look like once it is furnished. And, when you give confirmation that you are satisfied with the layout, we will begin to get to work installing your new products at your office.
For more information about the modular office furniture that we offer to businesses in Atlanta, GA, and the surrounding areas, contact Panel Systems Unlimited today. A knowledgeable member of our team will happily answer any questions you may have about our products.