Enhance Your Greenville Office with Ergonomic Office Furniture from Panel Systems Unlimited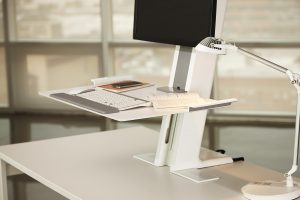 If you're looking for high-quality ergonomic office furniture for your workplace in Greenville, South Carolina, or a surrounding area, look no further than the experts at Panel Systems Unlimited. We have proudly served the area since 1996 and in that time we have helped countless homeowners achieve the office furniture goals they have for their business in terms of acquiring the most stylish and functional pieces for their employees. The latest trend in office furniture is ergonomic products because it will promote a healthier lifestyle and safer office environment. If it's ergonomic products you desire, we offer products that will meet the safety and functionality that you desire.
In addition, by entrusting the experts at Panel Systems Unlimited with ergonomic office furniture at your workplace, you'll no longer need to worry about all of the common health issues associated with sitting at a desk all day long. To achieve this, our products are made with many ergonomic features, including:
Backrest incline
Adjustable seat height, width, and depth
Wheels
Comfortable headrests
And more
Highly Experienced Design Team
When you turn to Panel Systems Unlimited for office furniture at your business in Greenville, SC, or a surrounding community, you'll be able to rest assured that you're receiving reliable products that are designed to suit the needs of your entire workforce. We'll even make sure there is enough space in your office for your new furnishings by creating a new layout that maximizes spaces. You'll even be presented a CAD rendered image for your approval before any office furniture being installed.
Contact Us Today!
For more information about the ergonomic office furniture that we offer to businesses in Greenville, SC, and the surrounding areas, contact Panel Systems Unlimited today. When you do, one of our knowledgeable team members will happily answer any questions you may have about our office furniture.