High-Quality Ergonomic Office Furniture Available for Your Office in Greensboro, NC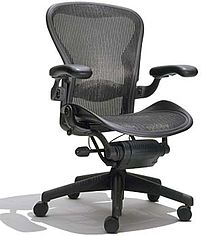 If you're looking for ways to implement ergonomic office furniture into the design of your business in Greensboro, North Carolina, or a surrounding area, look no further than the professionals at Panel Systems Unlimited. We have proudly served the area since 1996 and have expertly helped businesses find stylish and functional furnishings that work for their offices.
Furthermore, using ergonomic office furniture is a great way to ensure that your employees at your business in Greensboro, NC, don't experience any of the common issues associated with working in an office space, including neck, back or hip pains. In fact, while there are many office furniture options that can reduce the physical strain experienced at your desk, the majority of these issues begin with problems with your actual seat. Some of the features to look for while selecting a high-quality ergonomic chair from Panel Systems Unlimited include:
Lumbar support
Armrest height
Intuitive adjustment
Recline mechanism
And more
In addition, when you turn to Panel Systems Unlimited for your new office furniture, our highly experienced design team will help you design the new layout of your office space. You will be presented with a CAD drawing that will show you the best way to efficiently maximize space while promoting functionality and productivity.
Contact Us Today!
For more information about the large selection of ergonomic office furniture available to homeowners in Greensboro, NC, and the surrounding communities, contact Panel Systems Unlimited today. When you do, a knowledgeable member of our team will happily answer any questions you may have about our products.