Remain Comfortable at Work with Ergonomic Office Chairs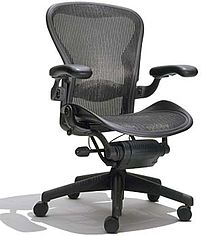 Panel Systems Unlimited understands that over 74 percent of workers experience back pain while sitting at their desks throughout the workday. That is why it is essential to have ergonomic office chairs installed at your business for your employees. Reducing the amount of back pain experienced by your workforce will reduce the number of sick days taken to deal with the future injuries that can come from pain experienced by uncomfortable chairs. In addition, ergonomic office chairs are shown to reduce the number of errors occurred during the workday and allows for more work productivity throughout the day. At Panel Systems Unlimited, we offer a wide variety of ergonomic office chairs and are happy to assist you in the selection of the perfect products for your business.
In addition to the countless benefits of ergonomic office furniture, there are numerous additional benefits you'll be able to take advantage of by turning to the professionals at Panel Systems Unlimited. In fact, our certified design team can help you create the perfect design and aesthetic of your office by utilizing a CAD-rendered image to maximize the amount of space in your office. Once we have your approval on the design, our installers will begin installing your new ergonomic office furniture to the unique specifications of your design.
To learn more about the impressive ergonomic office chairs available to businesses throughout the United States, contact Panel Systems Unlimited today. When you do, we'll happily answer any questions you may have about our ergonomic office furniture.