Selecting Cubicles for Your Orlando, FL, Business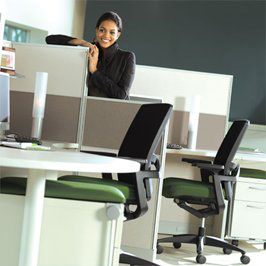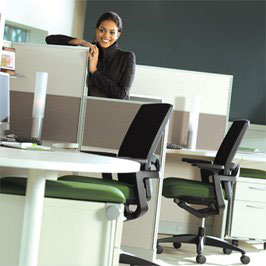 If you are looking for cubicles for your business in Orlando, Florida, or a surrounding area, consider purchasing a preowned or remanufactured product. This can be a smart, cost-saving choice if you choose a supplier where all used products are thoroughly cleaned and inspected before being offered for sale, which eliminates any concern about purchasing used goods. And, in addition to purchasing workstations that look and feel like they've been used for no longer than six months, you will be saving a lot of money off the price of purchasing a brand-new product.
When purchasing preowned or remanufactured cubicles for your Orlando, FL, business, you will still have the same selection available to you as if you were buying new. There are several styles of cubicles that are each designed to fit the needs of your business, including:
L-shaped and U-shaped cubicles
Computer workstations
Call center workstations
Ergonomically designed workstations
And more
Thankfully, business owners in Orlando, FL, can turn to the experts at Panel Systems Unlimited to find a preowned or remanufactured cubicle that works for them. Our inventory is constantly changing, but at any given time you will be able to find workstations from all of the industry's leading manufacturers, including Herman Miller, Teknion, Kimball, Allsteel, and more. This means that you will never have to sacrifice the quality of your products while purchasing used furnishings.
For more information about the new, preowned, or remanufactured cubicles that we offer to businesses in Orlando, FL, and all surrounding areas, contact Panel Systems Unlimited today.