Quality Cubicle Panel Services Available to Atlanta, GA Businesses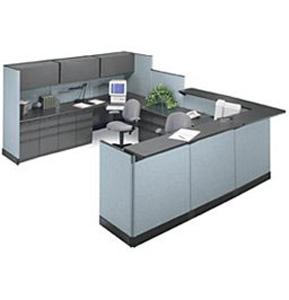 Panel Systems Unlimited offers many of the best preowned office furniture products available to business owners in Atlanta, Georgia, and the surrounding areas. However, we truly understand the reluctance some business owners have to used office furniture. Thankfully, with Panel Systems Unlimited, the days of used-looking second-hand furnishings are a thing of the past. Our team provides quality cubicle panel cleaning for every project that leaves our warehouse. This includes inspecting and cleaning almost every part of the system to ensure you receive high-quality used office furniture products and are fully satisfied with the final result.
The used office furniture that we offer to businesses in Atlanta, GA, and the surrounding areas, are offered in top-quality condition. Due to our cubicle panel cleaning services, when you choose office furniture from us, you'll be able to rest assured that your preowned product will look and feel like it has been used for no more than six months. Not only that, but you will be able to select products from industry-leading manufacturers, such as:
Teknion
Kimball
Knoll
Allsteel
Steelcase
Herman Miller
And more
Contact Us Today!
To find out more about the cubicle panel cleaning services and reliable used cubicles that we offer to businesses in Atlanta, GA, and the surrounding areas, contact Panel Systems Unlimited today. When you do, one of our knowledgeable team members will happily answer any questions you may have about our products.