Functional AIS Office Furniture for Businesses in Miami, FL & Surrounding Areas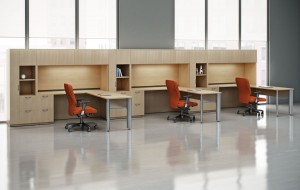 AIS office furniture are some of the best furnishings that you can have installed at your Miami, Florida, or a surrounding area business. This is because this cutting-edge manufacturer builds products that are made to suit the needs of the ever-evolving workplace. Thankfully, at Panel Systems Unlimited, we can offer brand new AIS products to businesses of all sizes.
No matter what type of furnishings you are looking for, Panel Systems Unlimited can supply your business with stylish and highly-functional AIS office furniture. As an example, the cubicles offered by AIS are made from a variety of panel materials and styles to meet the needs of your Miami, FL, area business, including:
Segmented
Glass
Monolithic
Stack configurations
And more
AIS furnishings are some of the best investments you can make for your workplace because they are easily customizable and can be reconfigured to your needs. Additionally, AIS products come with innovative design features like easy-access data and power functions, dividing screens, and monitor arms.
To learn more about the AIS office furniture and other products that we can offer to businesses in Miami, FL, and the surrounding areas, contact Panel Systems Unlimited today. We feel so strongly about the quality of all of our products that we offer a lifetime warranty on all of the furnishings that we offer in addition to requiring all of our installers to offer a lifetime warranty on the labor performed.