Impressive AIS Office Furniture Available to Business Owners in Birmingham, AL & Surrounding Cities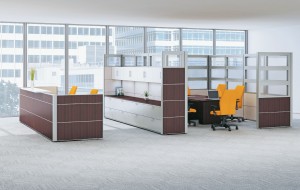 Business owners looking for AIS office furniture for their business in Birmingham, Alabama, or a surrounding area, should make sure to turn to a reputable furniture dealer that can provide them with exactly what they are looking for. Industry leading manufacturer, AIS, makes high quality products that are the latest rage in the office furniture industry but the products are only as good as the installation team that comes in and ensures that everything is set up properly.
Additionally, if you are interested in AIS office furniture for your business in Birmingham, AL, or a surrounding area, you will be able to take advantage of the most customizable products in the industry. AIS products are able to be easily paired with data and power functions, dividing screens, monitor arms, and more. Additionally, AIS products are made in a wide variety of styles to perfectly match your existing office space, including:
Monolithic
Segmented
Stack
Glass
And more
Thankfully, at Panel Systems Unlimited we offer all of the leading office furniture from AIS to business owners throughout the area. As an added bonus, by turning to us instead of another furniture dealer in the area, you will be able to take advantage of our in-house design team. Our designers will provide you with a CAD-rendered drawing so that you can visualize what your new office layout will look like before a single piece of furniture is moved in.
For more information about the high-quality AIS office furniture products that we offer to businesses in Birmingham, AL, and the surrounding communities, contact Panel Systems Unlimited today.  When you do, make sure to ask about the lifetime warranty we offer on all of the furniture we sell.