Customizable AIS Office Furniture for Businesses in the Atlanta, GA, Area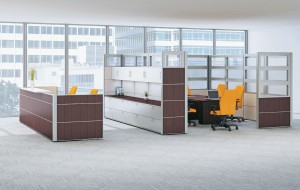 AIS office furniture is some of the most functional furnishings that you can purchase for your business based in Atlanta, Georgia. AIS is one of the leading manufacturers in the office furnishings industry, and local businesses can turn to Panel Systems Unlimited to fill their businesses with these highly customizable and efficient products.
AIS offers office furniture of all varieties including systems products, benching, casegoods, seating, and more. And, Panel Systems Unlimited can supply your Atlanta, GA, business with some of the best cubicles exceptionally crafted by AIS. These customizable cubes are available with a wide variety of panel materials and styles, including:
Glass
Monolithic
Stack configurations
Segmented
And much more
Furthermore, choosing AIS furniture is the best investment you can make for your office when it comes time to furnish your new space or upgrade your outdated furniture. This is because AIS pieces can easily be reconfigured to meet your ever-changing needs. Additionally, AIS proudly makes products with innovative features including easy-access power and data, dividing screens, flexible monitor arms, electrical topcap channels, modular capabilities, and compatibilities with Calibrate components and accessories, along with a number of other features.
To learn more about our highly impressive AIS office furniture that we provide to business owners in Atlanta, GA, and the surrounding areas, contact Panel Systems Unlimited today. We offer a lifetime warranty on all of the furnishings that we offer, and we also require our installation teams to offer a lifetime warranty on all of the labor they perform.