AIS Cubicles for Businesses in Columbia, SC & Surrounding Areas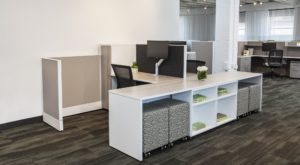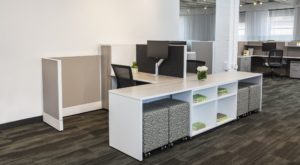 AIS cubicles are some of the best styles of cubicle available on the market today. Thankfully, Panel Systems Unlimited offers AIS and all of the other industry-leading manufacturers to businesses in Columbia, South Carolina, and surrounding areas. AIS is known for furnishings that will conveniently fit the needs of the ever-changing office industry. And, even though our preowned and refurbished product line is always changing, we can always provide you with these modern and aesthetically appealing AIS workstations by placing an order for whatever you should need.
The AIS cubicles offered by Panel Systems Unlimited to businesses in Columbia, SC, and the surrounding areas are available in any assortment of the following styles and materials:
Segmented
Glass
Monolithic
Stack
Modular
And more
A unique feature of choosing Panel Systems Unlimited for your new AIS cubicles is that we can provide you with a detailed layout before you make a single purchase. Our expert design team will give you a CAD drawing of your office space so that you can fully visualize what the completed project will look like. This way, if you are unhappy with any aspect of the design, we can make the changes before the furniture is even ordered.
For more information about the high-quality AIS cubicles that Panel Systems Unlimited can offer to businesses in the Columbia, SC, area, contact us today. And, for added peace of mind, we offer a lifetime warranty on all of the products that we offer. This way you will never have to worry about your investment not being protected.