Our Journey: From Humble Beginnings to National Success
Panel Systems Unlimited has a rich history that dates back to its inception in 1996. Our story begins with a simple but compelling mission: to revolutionize the office furniture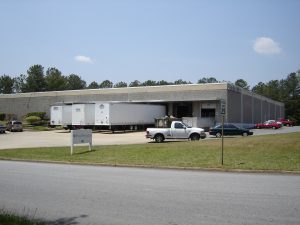 industry by providing affordable, high-quality, and eco-friendly solutions. Our founders embarked on this journey because they encountered the same challenge many others did at that time – the need for cost-effective and reliable office furniture.
The Birth of an Alternative
Originally, one of our co-founders was in search of affordable office furniture for the company he worked for. Frustrated by the lack of trustworthy dealers offering clean, quality, and affordable options, the idea for Panel Systems Unlimited was born. We believed that businesses deserved a more cost-effective alternative to brand-new furniture.
Our Unwavering Commitment to Quality
From day one, we were determined to stand out in the market by "doing what we said we would do." This commitment to honesty, reliability, and outstanding service has been at the core of our company since its inception. It's not just a mantra; it's the driving force behind everything we do. Our dedication to keeping our promises is evident in our mission statement and every interaction, whether you're speaking with our company president or one of our hardworking employees.
A Pioneering Spirit
Panel Systems Unlimited has always been at the forefront of innovation in the office furniture industry. We were among the first to offer businesses the opportunity to purchase used, affordable office furniture with the same confidence in quality, service, and professionalism that they'd expect from a high-end new furniture dealer. Our commitment to excellence led us to introduce the industry's best warranty, the Limited Lifetime Warranty, on our professionally installed used office panels and systems furniture.
Making Friends Along the Way
Throughout our journey, we've had the privilege of making countless friends—satisfied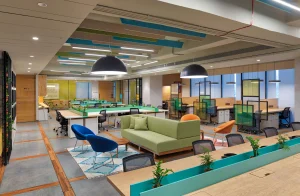 customers who have entrusted us with their office furniture needs. Our dedication to providing affordable office furniture and panels has saved our customers thousands, even tens of thousands of dollars, without compromising on functionality, comfort, or professionalism.
Join Us on Our Ongoing Journey
Our history is a testament to our enduring commitment to our customers and the values we hold dear. We invite you to explore our testimonials page to hear directly from our friends and customers about their experiences with our office panels and used affordable office furniture.
At Panel Systems Unlimited, we're not just providing office furniture; we're shaping workspaces, improving functionality, and ensuring that businesses thrive. Contact us today, and let us exceed your expectations, just as we have for countless others on this remarkable journey.