Why We Chose Used Office Panels and Furniture
Panel Systems Unlimited was formed in 1996 in response to Metro Atlanta's need for a professional supplier of clean quality affordable office furniture and office panels.
This alternative was simply not available at that point in time. We should know as originally one of the founders was in the market for affordable office furniture for the company he worked for at the time. Our goal from the start has been to provide a cost-effective alternative to new furniture. Since then, we have grown to be one of the nation's leading suppliers of gently used and affordable office furniture.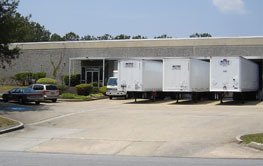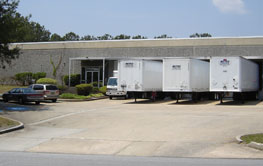 Used, Affordable Office Furniture That's "As Good As New"
Not being able to find them from a dealer we could trust and recognizing an unfilled niche in the office panels market, we formed Panel Systems Unlimited, Inc. We began our business wanting to please our customers by "doing what we said we would do," a quality not common enough in today's marketplace. This has remained our key value whether you are speaking to our company president or an employee loading a truck. It is even written as a key point of our Mission Statement. We were the first to give businesses the opportunity to buy used affordable office furniture with the same confidence of quality, service and professionalism as they expect from a high end new furniture dealer…and we've been doing it ever since! We were also the first to provide a Limited Lifetime Warranty, the best warranty in the industry (new or used), on our professionally installed used office panels and systems furniture.
Over the years we have saved our customers thousands, even tens of thousands of dollars by offering affordable office furniture and panels, always without compromising their goals of having a functional, comfortable, and professional looking office. Needless to say, we have made a lot of friends along the way. Don't just take our word for it. Go to our testimonials page and see what our friends say about our office panels and used affordable office furniture. Then give us a call and let us exceed your expectations as well.