Impressive Used Office Partitions Available to Homeowners in Savannah, GA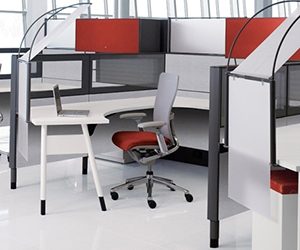 Panel Systems Unlimited specializes in providing quality used office partitions to businesses in Savannah, Georgia, and the surrounding areas that are designed to create an efficient and inviting work environment. All of our pre-owned products will offer an extensive inspection, cleaning, and refurbishment process before being made available for sale. In fact, anything that needs to be repaired or replaced is taken care of, and if the partitions don't meet the high standards of Panel Systems Unlimited, they are not kept in our inventory. In addition, this method of purchasing a preowned office partition will allow you to achieve a product that looks and feels like it's only been used for less than six months at a fraction of the cost.
Furthermore, while placing a priority on attention to detail, our team will help you select from a wide variety of style options for your used office partitions to ensure that they'll suit your office's existing decor. You'll be able to choose from:
A wide array of color and pattern choices
Assorted shapes and sizes
Wood veneer, glass, and fabric surfaces
In addition, Panel Systems Unlimited will further assist you with your panel configuration by having a team of certified designers who will help develop the detailed floor plan to best utilize your space.
Let's Get Started!
For more information about the used office partitions that we offer to businesses in Savannah, GA, and the surrounding areas, contact Panel Systems Unlimited today. We are a full-service office furniture company and will provide your office with used office partitions that can give your business more functionality than ever before.