Reliable Used Office Partitions Available to Businesses in Jacksonville, FL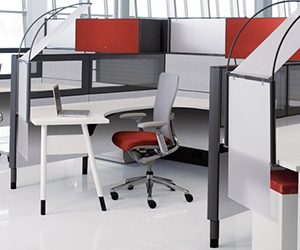 If you're looking for ways to create an office environment that is easy to rearrange, efficient, and inviting, look no further than the professionals at Panel Systems Unlimited. We proudly serve businesses in Jacksonville, Florida, and the surrounding areas by offering preowned dividers and partitions that look and function as new. While our products will save you money on your investment, they'll look and feel as if they're brand new.
In addition, at Panel Systems Unlimited, our team of experts is able to offer a wide variety of custom styles for your used office partitions to make sure they'll instantly complement the existing décor of your business. Some of these options include:
Colors and pattern choices
Assorted shapes and sizes
Wood veneer, fabric, and glass
What's more, our team of professional designers will develop an impressive floor plan that will be used to best utilize the existing space of your office. While our partitions will allow you to easily rearrange your office whenever needed, it's important that the layout of your office will allow this to happen.
For more information about the impressive used office partitions we offer to businesses in Jacksonville, FL, and the surrounding areas, contact Panel Systems Unlimited today. When you do, we'll happily tell you more about how our products can provide your business with more functionality and style.