Reliable Used Office Furniture Available to Businesses in Memphis, TN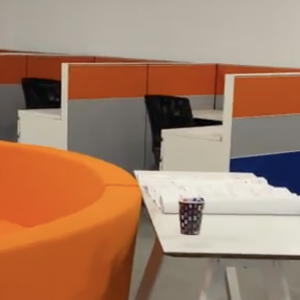 If you are looking for used office furniture for your business in Memphis, Tennessee, or a surrounding area, look no further than the professionals at Panel Systems Unlimited. We have proudly served the area since 1996 by providing high-quality, premium office furniture that will enhance your workspace with aesthetic appeal and functionality. Whether you require furniture for a new business or desire to expand your existing office, we will have the perfect products to work for your needs.
The premium used office furniture offered by Panel Systems Unlimited to businesses in Memphis, TN, and the surrounding areas, are provided in top-notch condition. When you purchase your furnishings from us, you will be able to feel confident in knowing that your used office furniture will look and feel like it has been used for no more than six months. This will allow you to feel like you are receiving a brand new product at fractions of the price. Furthermore, you'll even be able to select from used office furniture from all of the industry's leading manufacturers.
In-House Design Team
Furthermore, when you turn to Panel Systems for an office furniture installation, you'll be able to work closely with our impressive in-house design team to create an effective layout for your office. We will then provide you with a CAD-rendered image of your final design so you can see exactly what your office will look like once the installation is complete.
For more information about the used office furniture that we offer to businesses in Memphis, TN, and the surrounding areas, contact Panel Systems Unlimited today. When you do, we will happily answer any questions you may have about our impressive products.