High-Quality Used Cubicles Available to Business Owners in Charleston, SC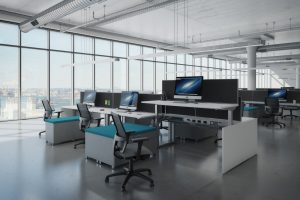 Used cubicles are the perfect choice for businesses in Charleston, South Carolina, and the surrounding areas, that desire an affordable way to furnish their workplace. Thankfully, Panel Systems Unlimited offers workstations in a wide variety of shapes, sizes, and panel finishes to perfectly complement the functional requirements and aesthetic options at your office. Our preowned cubicles are meticulously inspected to ensure that they are up to the high standards you have for your office and when you purchase from Panel Systems Unlimited, you'll be able to feel secure knowing your product looks and feels like new.
What's more, when you turn to Panel Systems Unlimited you'll be able to select from a variety of used cubicles to find options that are perfect for your Charleston workspace. Some of the styles we offer include:
U-shaped and L-shaped cubicles
Ergonomically designed workstations
Call center cubicles
Computer workstations
And more
Impressive Design Team
In addition, when you turn to the professionals at Panel Systems Unlimited, you'll be able to work closely with our experienced design team to find an impressive layout that works for your business. And, one of our design specialists will even show you a computer preview of the office furniture plan so that you can ensure that everything meets your expectations. At that point, we'll begin to deliver and install your new workstations.
For more information about the impressive used cubicles we offer to business owners in Charleston, SC, and the surrounding areas, contact Panel Systems Unlimited today. When you do, one of our reliable team members will happily answer any questions you may have about our products.