Refurbished Cubicles for Atlanta, Nashville, Birmingham, Charlotte, Memphis, and the Entire Nation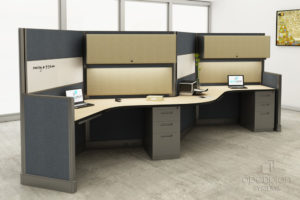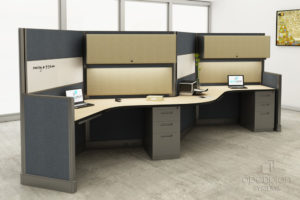 Refurbished cubicles from Panel Systems Unlimited are a cut above the rest. We don't add a few splashes of paint and resell just any used cubicles we find. We are well-known for offering our customers used products of outstanding appearance and durability, which is why the cubicles we choose to refurbish must meet our stringent requirements for exceptional condition. Those that do meet our high standards are then refurbished by office furniture professionals who have more than 40 years of industry experience. When you choose Panel Systems Unlimited, you never have to worry that the refurbished cubicles you buy are low quality. Our cubicles look and perform like new.
Our used selection has many of the top names in the industry, including:
Allsteel
Steelcase
Herman Miller
Haworth
Hon
Kimball
Trendway
And more
If you need a few refurbished cubicles to add to your existing systems furniture, our used products are sure to be a seamless addition. If you need to furnish an entire new office, our used selection will represent your business with style and class. No matter the size and scope of your office furniture needs, when you choose Panel Systems Unlimited, you also receive professional space planning and installation services. Our office furniture experts will ensure your furniture looks great and helps to enhance the workflow of your office.
Contact us today for more information on our refurbished office cubicles for your Atlanta office or your workplace in Columbia, SC, Roanoke, Jacksonville, or anywhere across the nation.