Functional Office Partitions for Your Business in Montgomery, AL & Surrounding Regions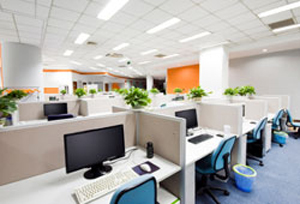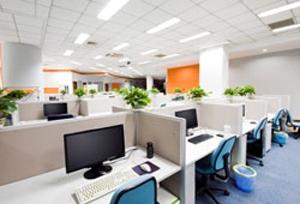 Having office partitions added to your workspace's furnishings can help to create a more functional and productive work environment at your Montgomery, Alabama, based business. If this sounds appealing to you, turn to the office furnishings experts at Panel Systems Unlimited. Our panels can be arranged in just about any configuration to serve the unique needs of your office. And, our installation teams are all highly trained and authorized to install your partitions to your exact specifications to help allow for better traffic flow and productivity.
Furthermore, once you select the perfect office partitions from Panel Systems Unlimited to complement your business in Montgomery, AL, or a surrounding area, you will be able to select from a variety of features, including:
Various surface materials, colors, and styles
Assorted panel fabrics and patterns
A large selection of shapes and dimensions
And more
Additionally, we put extra effort into ensuring that our office partitions are properly inspected, cleaned, and sanitized before being offered for sale. During this time, we also will make any necessary refurbishments or repairs to bring the products back to a like-new condition. We are so proud of the work that our team performs that we even include a lifetime guarantee on all the dividers we offer.
For more information about how office partitions can create a more functional work environment at your Montgomery, AL, business, contact Panel Systems Unlimited today. One of our experienced team members will answer any questions you may have about our products.