Office Chairs from Panel Systems Unlimited for Businesses in Raleigh, NC & Nearby Communities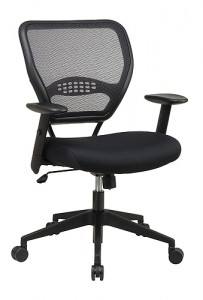 The office chairs we offer at Panel Systems Unlimited are designed for comfort, style, and functionality to better serve the needs of companies in Raleigh, North Carolina, and all surrounding cities. We know how important quality office seating is to the productivity, health, and morale of your employees and associates, which is why we sell chairs from Office Star Products. Known for their innovative styling and ergonomic design, Office Star Products leads the industry in contemporary office seating.
Our office chairs have numerous features that enhance their functionality and aesthetic appeal, as well as their serviceability. Some of the available options you may choose for your Raleigh, NC, office seating selections include:
Built-in lumbar support
Adjustable seat and arm height
Full swivel seat
Self-adjusting back
Various fabric choices and colors
Dual wheel carpet casters
Not only are these office chairs designed for everyday use and comfort, they are built to last, and you can count on their durability since our Office Star Products chairs are all backed by a limited lifetime warranty. At Panel Systems Unlimited we stand behind every item we sell.
As a full-service office furniture company, we carry an extensive selection of casegoods and systems furniture that can furnish your entire workspace. From executive desks, workstations, conference tables, and more, we have the pieces that will complete your office seating purchase.
To learn more about the premium office chairs we offer as well as the full line of business furnishings we carry, please contact Panel Systems Unlimited today. We're proud to serve companies in Raleigh, NC, and neighboring communities.