Effective Office Chairs for Businesses in Nashville, TN & Surrounding Areas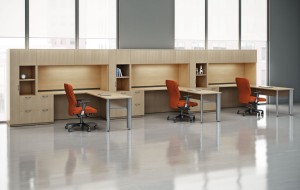 The office chairs that Panel Systems Unlimited can offer to business owners in Nashville, Tennessee, and the surrounding areas are made to help increase the style, comfort and functionality of your furnishings. Offering your employees the right chair for the job is an easy way to increase morale and productivity within your workspace. And, we understand that every business has their own unique budgets which is why we offer our products in new, remanufactured, and preowned variations.
The office chairs that we offer to businesses in Nashville, TN, will enhance the aesthetic appeal and functionality of your office. Some of the available features or benefits that Panel Systems Unlimted's office seating selection includes:
Large assortment of fabric choices and colors
Adjustable seat and arm height
Full swivel seat
Self-adjusting back
Built-in lumbar support
And more
Additionally, if your office is in need of any other furnishings to go along with your new office chairs, Panel Systems Unlimited is a full-service office furniture company. We can provide your business with anything from workstations and cubicles to filing cabinets. Rest assured that if you are in need of office furniture, we will have a solution that works for you.
For more information about the highly effective office chairs that we can offer to businesses in Nashville, TN, or a surrounding area, contact Panel Systems Unlimited today. An experienced member of our team will happily answer any questions you may have regarding our seating options.