Highly Functional Office Chairs Available to Business Owners in Jacksonville, FL & Surrounding Areas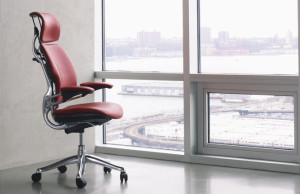 If your Jacksonville, Florida, business is looking for well-made office chairs, there are many things to keep in mind before making a purchase. Selecting the right products can be difficult because you want to get the most out of your investment. Ideally, you will want a comfortable and supportive product that will last for years to come.
Some of the features to look for when searching for the best office chairs available in Jacksonville, FL, and the surrounding areas, include:
Adjustable seats and arm heights
Lumbar support
Self-adjusting backs
Dual wheel carpet casters
Swivel seats
And more
Thankfully, Panel Systems Unlimited is in the area and can offer you the office chairs that you desire and more. Our team specializes in providing the best new, preowned, and remanufactured products in the area and will help you pick the furnishings that will work for you. Additionally, once you turn to us for your office furniture needs, our highly experienced design team will help you utilize your office space as efficiently as possible. You will be provided a CAD rendering of your proposed layout for your approval before we ever move in a piece of furniture.
To learn more about our functional and aesthetically pleasing office chairs available to business owners in Jacksonville, FL, and the surrounding areas, contact Panel Systems Unlimited today. We will happily provide your business with either a few replacement products or furnish your brand-new workplace.