High-Quality Office Chairs from Panel Systems Unlimited for Businesses in Greensboro, NC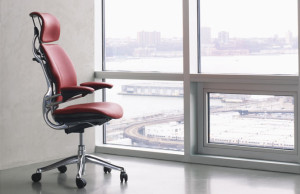 When shopping for office chairs at your business in Greensboro, North Carolina, or a surrounding area, it's important to recognize how important it is for your company to have the right chairs for the job. At Panel Systems Unlimited, we provide solutions for a wide range of seating needs and carry high-quality office chairs in a wide array of styles and materials with options and features for nearly any workplace.
Premium quality office chairs are especially important if your employees are required to spend long periods of the day sitting. The wrong chair can cause serious discomfort and may even result in a loss of work productivity or health issues. That is why we utilize impressive office chairs that are designed with back support, ease of mobility, and ergonomic principles.
Some of the features available in our chairs include:
Full swivel seat
Dual wheel carpet casters
Built-in lumbar support
Self-adjusting backs
Adjustable seat and arm height
And more
In addition, when you turn to Panel Systems Unlimited you can count on us to help outfit your entire Greensboro, NC, office with any other necessary furniture. We also carry a wide range of workstation and casegood selections.
Let's Get Started!
For more information about why Panel Systems Unlimited is the right choice for new supportive seating for your employees, contact us today. We are proud to serve businesses in Greensboro, NC, and all surrounding areas.