Impressive Office Chairs Available to Businesses in Athens, GA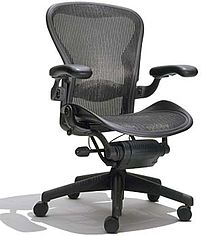 The search for the best office chairs at your business in Athens, Georgia, or a surrounding area, can end with the professionals at Panel Systems Unlimited. We recognize how important it is for a company to have the right chairs for the job and offer a wide array of seating options to suit your needs. Our unique products come in a wide array of styles and materials, with options and features to suit nearly any workplace seating requirement.
Some of the features found within our office chairs include:
Dual wheel carpet casters
Adjustable seat and arm height
Self-adjusting back
Full swivel seat
Built-in lumbar support
And more
In addition to office chairs, we can offer a wide array of other furnishings such as used cubicles, desking systems, open-plan office furniture, and sit-to-stand desks. When you are ready to upgrade or enhance your office with new furnishings, we are sure to have something that will work for you.
Contact Us Today!
For more information about the benefits of providing supportive seating for your employees with our impressive office chairs, contact Panel Systems Unlimited today. We will happily tell you more about our inventory and services and help you achieve your goals at your Athens, GA, home.