Modular Office Furniture for Businesses in Charlotte, NC & All Surrounding Communities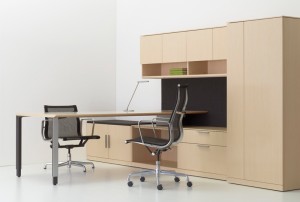 Modular office furniture from Panel Systems Unlimited can provide any business in Charlotte, North Carolina, or another neighboring community with versatility, functionality, and durability. Our attractive furnishings can be arranged to suit whatever workspace requirements you may have, and they can be easily modified to adjust to future growth or accommodate other changes that occur within your company. Plus, since we thoroughly inspect and clean every item before offering it for sale and repair or refurbish it when necessary to ensure it meets our standards for structural integrity, appearance, and serviceability, you can count on lasting quality and aesthetic appeal from our entire selection.
Whether you need collaborative meeting tables, computer desks, call center cubicles, or any other systems furniture, Panel Systems Unlimited has the pieces that will get the job done and enhance your office.
Furthermore, we carry modular office furniture from industry-leading manufacturers, brands that are known for their meticulous craftsmanship and enduring functionality. Some of the well-known names you may be able to choose from for your office furnishings in Charlotte, NC, or another nearby area, include:
Teknion
Trendway
Steelcase
Knoll
Allsteel
Herman Miller
For all your modular office furniture needs, contact Panel Systems Unlimited today. Not only can we supply you with the appropriate pieces for your workspace, we can also assist you with the design layout and installation of your furnishings. Our team of professionals is here to serve businesses in Charlotte, NC, and all surrounding areas.