Desking Systems for Offices in Birmingham, AL & All Neighboring Communities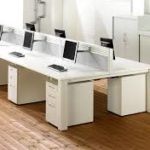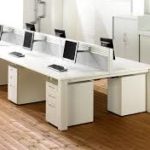 If you're thinking of adding desking systems to your office in Birmingham or another nearby community in Alabama, turn to Panel Systems Unlimited. We have been helping businesses throughout the Southeast and across the nation furnish their workspaces since 1996, and we offer an extensive selection of systems furniture, including the latest innovative styles that can provide you with a more efficient work area for your employees.
The flexible design of our desking systems allows them to serve a variety of functions, encouraging collaboration among co-workers, providing privacy for individual work, or even serving as a center for training several people at once. With optional dividers between workstations and easy access to power and data ports, these customizable desks can easily accommodate each person's work requirements.
When you choose furniture from Panel Systems Unlimited, you can count on it presenting an attractive appearance and being in good working order. We thoroughly clean and inspect every item in our inventory to ensure it meets our high standards of excellence before offering it for sale. Plus, since we carry commercial furnishings from some of the most well-respected names in the industry, you'll know you're getting desking systems that are built to last with quality craftsmanship. You might choose any of the following brands for your office in Birmingham, AL:
Haworth
Steelcase
Knoll
Trendway
Kimball
Herman Miller
And more
To learn more about the outstanding desking systems we offer to companies in and around Birmingham, AL, please contact Panel Systems Unlimited today.