High-Quality Call Center Cubicles Available to Business Owners in Raleigh, NC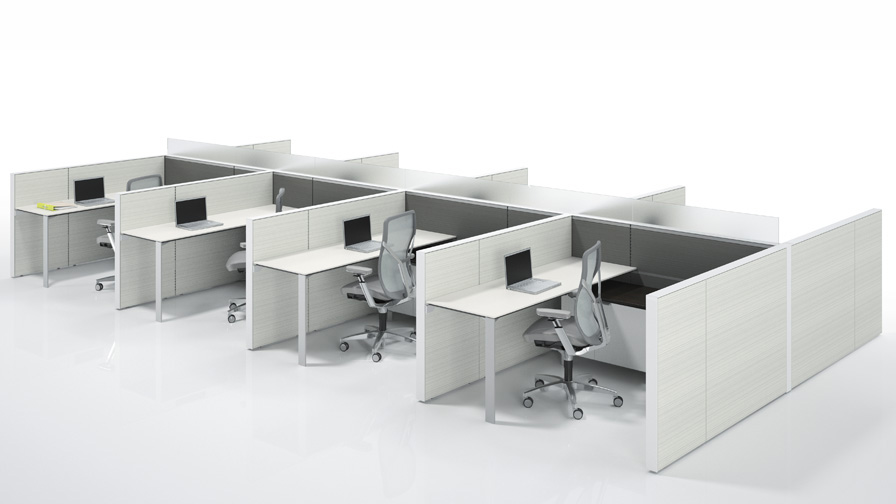 If you're ready to expand or rearrange your call center to make room for new hires or other adjustments to your business, it is likely that you're ready for new cubicles. Thankfully, businesses in Raleigh, North Carolina, and the surrounding areas can simply turn to the experts at Panel Systems Unlimited for reliable workstations that are built to last for years to come. We have proudly served local businesses for many years by offering preowned, new, or refurbished office furnishings that will instantly suit the needs of your workplace.
When you decide that Panel Systems Unlimted are the company to trust with the installation of call center cubicles at your office, we will show you many options to find a product that looks and functions the way you desire. If you are looking for preowned cubicles, you can rest assured that they have all been carefully inspected and retouched so that they offer the same visual appeal as our brand new products. In fact, some of the many call center cubicle styles we offer include:
Various heights and widths
Variety of fabric patterns and colors
U-shapes, L-shapes, and more
Upper and lower storage solutions
Monolithic or tile frames
And more
When you're ready for an installation of cubicles at your office, our design team will work closely with you to create the perfect layout for your call center before any products are installed. This will allow you to maximize the space and functionality of your office for greater efficiency throughout the workday.
For more information about the call center cubicles available to businesses in Raleigh, NC, and the surrounding areas, contact Panel Systems Unlimited today. When you do, we will happily answer any questions you may have about our outstanding office furniture products.