Affordable Office Furniture Available to Business Owners in Jacksonville, FL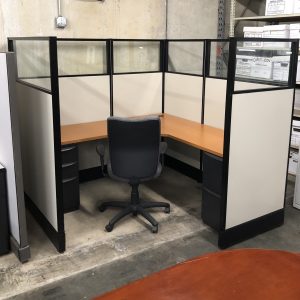 If you're looking for affordable office furniture for your business in Jacksonville, Florida, or a surrounding area, Panel Systems Unlimited offers a wide array of attractive and durable new, preowned, and remanufactured products. All of our office furniture passes a meticulous inspection and cleaning process before being offered for sale so any preowned products you select will have had any necessary repairs and refurbishments completed to ensure the structural integrity and aesthetic appeal are up to the high standards of your business.
Some of the many affordable office furniture products that we offer to businesses in Jacksonville, FL, and the surrounding areas include:
Cubicles
Benching
Seating
Conference room furniture
Office benching
Desking systems
And more
Furthermore, as a full-service office furniture company, we can also assist with the design and layout of your office furniture to make the most out of your particular space and workflow requirements. Our team of designers will create detailed floor plans utilizing CAD technology to allow you to preview what your new furnishings may look like. Then, our technicians can assemble and arrange all of your components to your unique specifications.
Contact Us Today!
For more information about the affordable office furniture we offer to business owners in Jacksonville, FL, and the surrounding areas, contact Panel Systems Unlimited today. We will happily answer any questions you may have about our new, preowned, and remanufactured products.