The Importance of Partition Cleaning Services for Your Office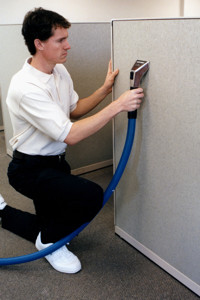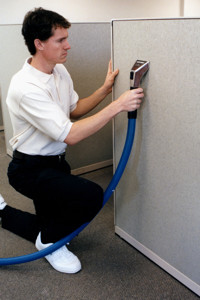 Most companies have a dedicated go-to person when it comes to outsourced office cleaning, but these janitorial duties usually only extend to the floors, windows, countertops, and trash. Have you ever considered what else accumulates on the rest of your cubicles over the years? The amount of dust, dirt, and grime would shock even the most hardened office worker. That's where we come in – to offer a little education on routine partition cleaning. The benefits of office panel cleaning – if done on a regular basis – are refreshed upholstery that not only smells great but guarantees a longer life for the cubicle and its surfaces!
Your janitorial company may not be able to offer an office partition cleaning service, so it's important for you to find a contractor that can. Once every few years, you should schedule a thorough panel cleaning that removes smudges, dust, dirt, and stains from the fabric and leaves a fresh new smell. Another perk of course is that your employees will thank you!
Routine office panel cleaning is well worth the cost!
Without regular office partition cleaning services, the life of your office furniture is significantly shortened, costing you more money in the long run. Neglecting this vital task may set you up for a large expenditure in the future – something every company wants to avoid.
If your cubicles are already looking a little unkempt, they are not beyond repair! Before you think about replacing them, give Panel Systems a call. We'll come out, inspect them, and offer our honest advice.
Isn't it time you kept everything in your office in pristine shape? Contact Panel Systems Unlimited for more information on the importance of regular partition cleaning services.